Rishabh Pant is the youngsters in our Indian team. Just he completed 20 years only.
He get a chance to prove him self in India vs England series.
He says its his dream also. I think he must utilize this opportunity. And give his best.
Hear I give his carrier details
Rishabh Rajendra Pant is born 4 October 1997. He is an Indian cricketer who plays for Delhi. He made his first-class debut on 22 October 2015 in the 2015–16 Ranji Trophy and his List A debut on 23 December 2015 in the 2015–16 Vijay Hazare Trophy also.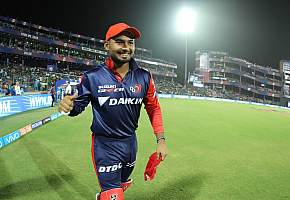 In December 15 first time he named in In India's squad for the 2016 on Under-19 Cricket world Cup. February 1, 2016, during thetournament, he hit 50 runs from 18 balls only. It is the fastest fifty in this level. He give good performance in this match.
He get a chance in IPL, On 6 February 2016, and he was bought by Delhi Daredevils for Rs 1.9 crore. On the same day, he scored a century for India U-19 in the World Cup. For this century lead to give Indian in semifinals also.

Rishabh Pant has good records and well experience person at this age. He get a chance to play in 3 test matches on India very England series. Wait and see what he do.If he utilize this opportunity he get good cricketer.
This is my brief description about Rishabh Pant.
If you like pls support me.
Thanking you.