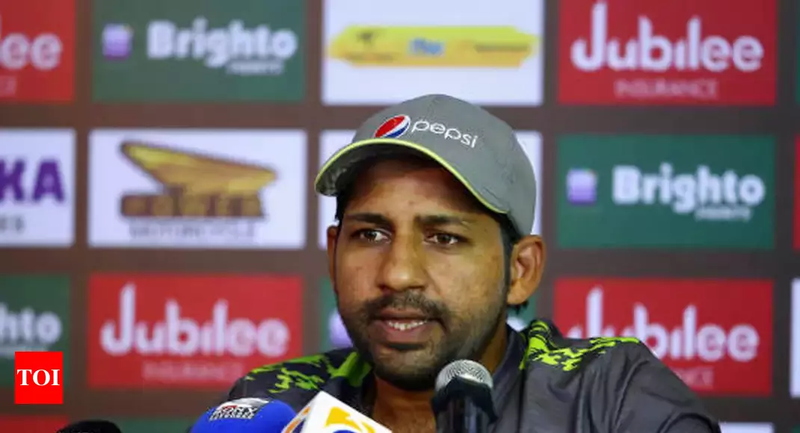 Hello to all, its been so close match between Pakistan and South Africa which was played on 22 Jan. South Africa won it by 5 wickets but one bad thing happened which all wish that not repeat against any team by any player. at one stage Pakistan was in commanding position and higher chances to win the match but Andile Phehlukwayo turns the game for South Africa and levels the series 1-1 in 5 ODI matches. Sarfaraz knew at one stage that they are losing the match and can't hold his temper and did racial comment which stump mice caught and now he is in trouble so let discuss it in details that what happened.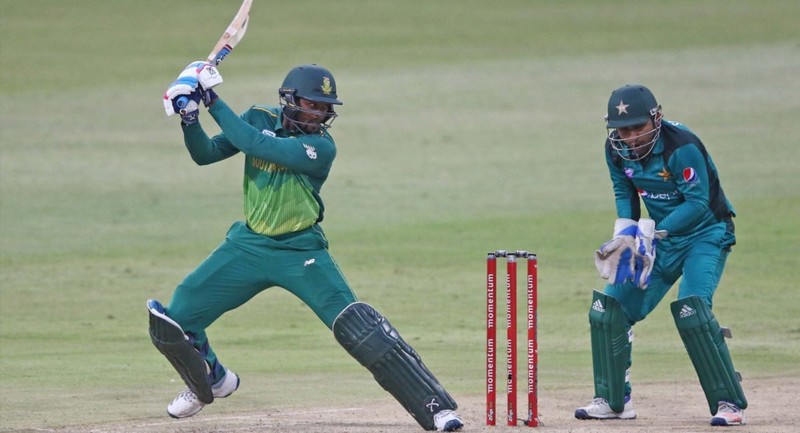 Pakistan did bat first in second ODI where they gave 204 runs target to South Africa to win the match. first, that target look easy but South Africa lose 5 wickets on just 81 runs which brought back Pakistan in the match and look Pakistan going to win but Andile Phehlukwayo who already took 4 wickets while his bowling came to crease for a bat with Rassie Van Der Dussan who was at non-striker end. its a last recognize pair and after it, only bowlers remaining to bat. Andile Phehlukwayo and van Der Dussen did excellent batting and took South Africa to victory. at one stage in 37 over, Phehlukwayo played shot and completed his half-century which Sarfaraz Ahmad cant digest and he made worst or can say racial comment which stumps mice caught and the comment was ''abe kale teri ammi aaj kaha bethi hai, kya pathwa ke aya hai aaj?''
it's the Hindi language which meaning is very bad as especially where they are currently playing because of it's a bad thing to make comment about racist and going personal on someone. I just convert in English so people will know what meaning of it. ''hey black man, where is your mother sitting today and what she read today for you?'' while this comment was done, commentator Mike Haysman has also heard and asked Ramiz Raja that what meaning of it but Ramiz Raja was laughing and said its difficult to translate, its a long sentence which means he tried to hide it and said he is very lucky. we can understand that he just not want to answer on live TV because all are watching at that time but he was laughing and not able to manage that situation right so it means he also came in fault that was laughing on this situation.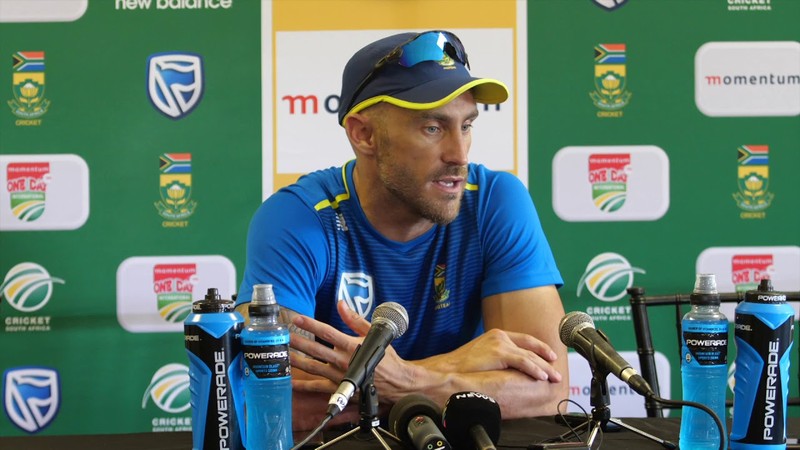 Sarfaraz is Pakistan team captain and informs player so it's a very worst thing that he did it because he has the responsibility of the team and he has to take care that while he saying this kind of thing that he is representing his country and the whole country will suffer from it and reputation down of country. Sarfaraz apologized for his racial comment immediately very next day and also said sorry for which Faf said we will forgive him because he realized what he said but we will not forget it because its very weird comment and also said that when you said this kind of word in South Africa that you have to think yourself that what situation here. Faf also said that everything out from overhand as we forgive him and now it's in hand of ICC so let see what they will do.
we have seen some Immediate action from the board of cricket of that country that they suspended player or ban player while something happened by players who not good for all so it needs to see that what PCB will take action on this issue and will Sarfaraz play remaining part of the series because he made this comment in South Africa and while he made this comment people not know what meaning of it but now everyone know there what he said so its also difficult to face public there. maybe Sarfaraz has lost his mind while the match was going in South Africa's favor and that is why in angriness he did racial comment. we all know its not a good thing also not want to see in the feature. last time ball tempering issue happened which put Warner, Smith, Bancroft has faced serious punishment so let see what happen to Sarfaraz.