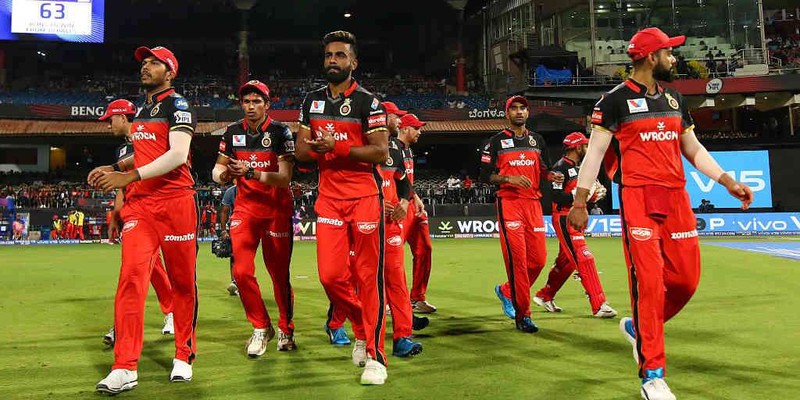 In IPL 12, it was the first match where rain interrupt between match and play had to be stopped. The news was about the tsunami will come from the ocean given news by weather forecasting. so, it was clearly seen black clouds above the ground. When the toss was done at that time there was not a sign of rain but after the toss rain started and the players have to stay inside the roof.
In the 13 match, virat Kohli had a captaincy but out of that he loses a toss 10 times and this makes the team out of the playoffs. Toss won by Rajasthan Royals skipper Steve Smith and elected to field first. It was a small ground and dev factor plays an important role so it will be easy to chase the target at this ground. Rajasthan Royals have one change in the team.
Due to rain match had been reduced to 5 over a side because if match not started then it will be a loss to both the team because 2 points were important for Bangalore to remain alive for the journey of playoffs. As the rain stops at late 11.00 pm at night and match started and so De Villiers and Virat Kohli open the innings for Royal Challengers Bangalore. Bowl was on the hand of Varun Aaron.
Royal Challengers Bangalore able to score 63 runs in 5 overs and Shreyas Gopal was the highest wicket-taker with 3 important wickets of Virat kohli, Marcus Stoinis, and De Villiers. Now Virat Kohli teammates have a responsibility on their head to do good bowling. Umesh Yadav conceded just 10 runs in first over. After 3.1 over once again match stopped and both teams have given 1 point each.