Yesterday, the second match of five ODI matches series has been played. The match was down to the wire and at the end, it turned into tie. None of the cricket fans was expected such kind of nerve-wracking match they could see on that day. But Yes, It was a really great match especially the last two overs.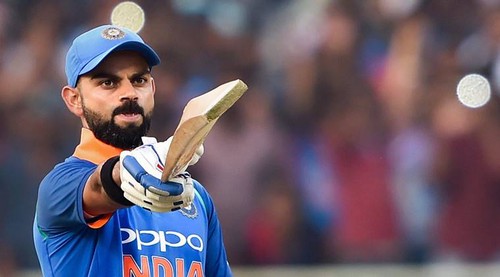 Match Analysis-
Indian team started to bat first and both opening batsman totally failed in this match. After that Skipper Virat Kohli came. Virat and Rayadu stay together and bring many runs for India. Virat Kohli scored again century in this match. He scored 157 runs. His partner Rayadu shows the good game and scored 73 runs. Again MS Dhoni failed to achieve the good score. Finally, we can say that Virat and Rayadu are the two players who helped India to reach at the score of 321 runs.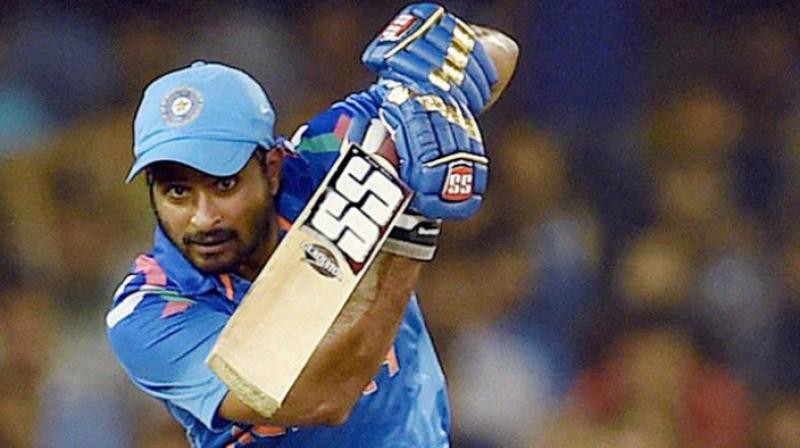 WI team start was similar like Indian team but we can say the little bit better than the Indian team. After that, Hetmyer and Sai Hope came on the crease and started hitting long shots. There was a silence in the pavilion because most of the fans of India and Hetmyer trying to hit each ball for the boundary. It was hard to found any over without sixes or fours. Suddenly Hetmyer wickets down and loud voice of joy spread in the stadium. But it was not end of WI team. On the other end, another batsman Sai Hope also attacking rival bowlers. In the end, the match became the tie. The most entertaining period for the match is last 2 overs. In the last two overs, WI needs 20 runs to win.
Virat Kohli`s thunderstorm-
Virat Kohli is really a thunderstorm for bowlers in International cricket. In the first ODI, he scored a century. In this match, he achieves this feat again. Back to back centuries is really give confidence to any batsman. Kohli also covered a milestone. He became fastest 10000 runs scored in ODI. Also in this calendar year, he completed 1000 runs. These are really an incredible milestone achieved by him. Virat scored 157 runs in this match in 129 balls which also includes 13 fours and fours sixes.
Hetmyer`s Hunting-
Hetmyer really turned as a hunter in this match. In the first match, he also scored the century. In this match, he also proved himself as the hunter and hunted the bowlers of India. Unfortunately, he could not convert this awesome inning into a century and caught out. He scored 94 runs in 64 balls. This inning includes four fours and seven sixes.
Last Two overs of the match-
Last two overs of the match was really very entertaining. In the last 12 balls, WI needs 20 runs to win. On those pitch conditions, this seems not so hard to achieve this target. Also, the Sai hope has already gained a lot of experience of the pitch. He was still on the crease. It seems WI is in a strong position. Now question come whom to give the ball for bowling. Indian Skipper was going to give the ball to Umesh Yadav but MS Dhoni discussed with Virat and then ball finally given to Mohammad Shami. This was a really great decision.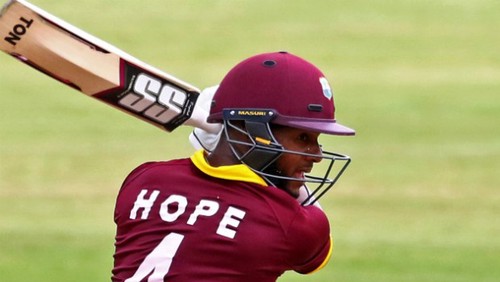 Shami proved himself economical and spent only 6 runs in 6 balls. Now it needs 14 runs in last 6 balls. Now little bit pressure came on WI. Last over of the match was given to Umesh Yadav. Umesh Yadav bowled first balls and spent 1 run. The second ball went for four runs by leg by. On third balls, he spent 2 runs. Now in 3 balls need of 7 runs to win. On the fourth ball, Umesh Yadav got the wicket of Nurse. On the 5th ball, he again spent 2 runs. Now at last ball WI team needs 5 runs. Unfortunatly ball went for four runs. The match went tie.