As is well known, two players from the Indian cricket squad who went to Australia are under an inquiry by the BCCI and are likely to be suspended. Both of them KL Rahul and Hardik Pandya have been recalled from Australia and have been replaced by Shubman Gill and Vijay Shankar by the Indian selectors.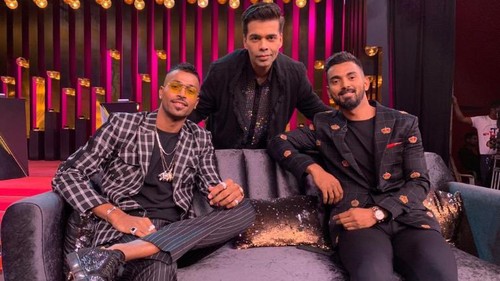 On the TV show, Coffee with Karan, both Hardik Pandya and KL Rahul were invited. Some of the comments that they made with regards to the fairer sex did not go down well with the BCCI as well a part of the Audience. Bith the players have been suspended and will face a penalty when the investigation on the event which has been launched comes to a conclusion. Till such time both these players are barred from playing or participating in any cricketing activity held under the aegis of the BCCI.
As the situation is now it is obvious that the two players will not only participate in the ODI's currently going on in Australia, they will also miss those played in New Zealand shortly after the Australian tour ends. The World cup not being too far away, there is a good chance that these players may not be able to board a flight to England for the World Cup this English summer. However one of the senior BCCI officials has raised a question of how these two national cricketers are banned from playing international cricket while Harmanpreet Kaur, the captain of the Women's Indian international team can continue representing the nation while an inquiry is on involving her.
Harmanpreet Kaur was given a job by the Indian state government police service of Punjab as a Deputy Superintendent of Police. But she stands suspended from that service when it was found out that the degree certificate that she furnished to the department was. A graduate certificate is mandatory for such a high post in the Police services. Harmanpreet Kaur has sought relief from the courts in her case.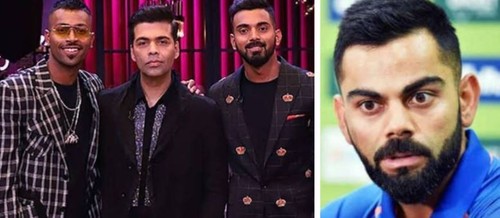 As far as I see it, I agree with the official with his view that there is no need to bar the players while the investigation is in progress. Both the players aired their personal view on a private channel conducting their interview. Neither is the TV show hosted by the BCCI nor did the players behave untowardly while on their sojourn as an Indian player. They did not misbehave on the field of play, or in their dressing room or towards any cricket officials. If they have done something untoward the matter has to be referred to the courts as did Harmanpreet Kaur in her case.