Cricket, in India, is much more than just a sport. In a country of 1.32 billion people, the game has a following across caste, creed and religion. No other sport comes anywhere close to cricket in popularity across the country. If an important cricket match is being played, India vs Pakistan for example, one will find offices and streets virtually empty. Such a demand for the game has prompted the state cricket boards and the BCCI to provide the fans with newer and better facilities and more entertainment. IPL is one of the examples of how innovation can succeed in cricket.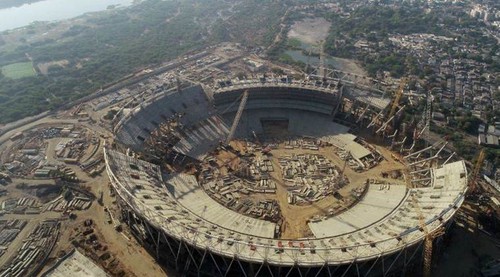 Indian fans are in for another huge gift. This time they have been assured that they will be able to watch cricket in the largest cricket stadium in the world. That will a big moment for Indian cricket fans and a matter pride as well. The construction for the stadium is underway as I write this at Ahmedabad in Gujarat, a Western Indian state on whose shores (Cambay, now Khambhat) British sailor played cricket for the first time in the early 18th century.

This is an ambitious project undertaken by the Gujarat Cricket Association and the proposed plans suggest that the stadium will be spacious with all modern amenities. As things stand today, the proposed complex and the stadium will be the largest cricket stadium in the world by far. The campus will be spread over 63 acres of land and the cost of the project is estimated to be INR 700 or $ 7 billion. The contract for the project has been awarded to L&T (Larsen & Toubro), India's leading Engineering, technology and Construction firm with operations on 30 countries. The architects for this prestigious project are M/s populous.

The MCG at Melbourne, Australia, is the largest cricket ground today. The historic Eden Garden at Kolkata in India is undoubtedly the second largest. But on completion of this stadium at Ahmedabad, the two mentioned stadiums will be relegated in size by a notch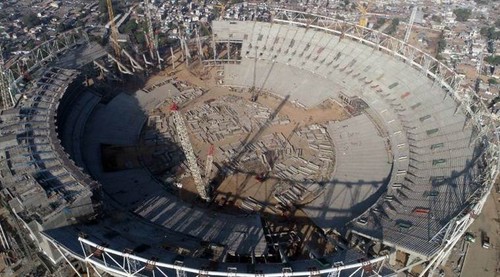 The authorities of the Gujarat Cricket Association have promised the fans features that will make the stadium special. The salient features are going to be:-
- A seating capacity for 110000 spectators
-Parking for 3000 cars and 10,000 two-wheelers
-An Olympic size swimming pool
-55 furnished rooms in the clubhouse and
-76 corporate boxes
Once completed the stadium will be an ideal venue to host big ticket matches. Organisers of tournaments will seek to book the stadium for important fixtures like the semi-finals and the finals. Ahmedabad is well connected to other parts of India by railroad and air. That will make it convenient for fans to travel to watch these matches.