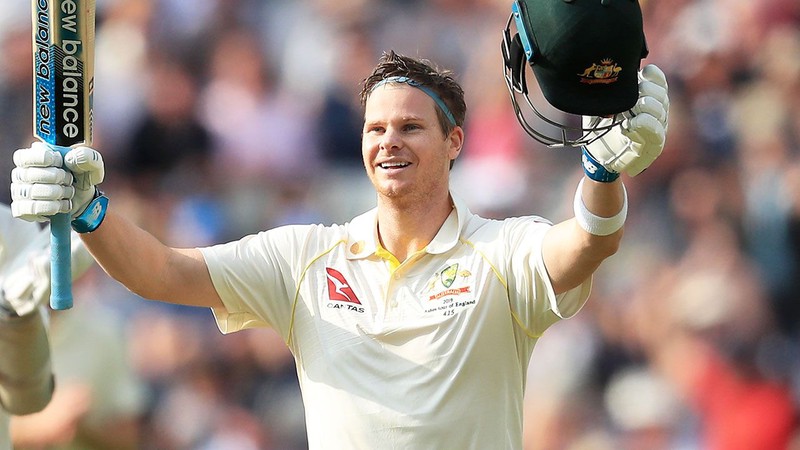 In the able leadership of Steve Waugh Australia had built an invincible test side. The one which won test matches for fun. After winning 16 Test matches on the trot, they were to tour India in 2000-2001. Steve Waugh had already mentioned winning a test series in India is their "Ultimate Goal, The only fortress left". After all, defeating a quality side away from home in their backyard requires a tough grind. Things did start nicely but surely did not end well for the Aussies. Harbhajan Singh, VVS Laxman, Sachin Tendulkar, and Rahul Dravid produced magic in the next two tests to defeat the mighty Aussies and write the script of the greatest test series ever. Clearly shows how high a mountain is winning away from home.
The Start?
The question which arouses straight to me before writing this blog was from where to start. I had stats from 1877 courtesy statsguru of ESPN Cricinfo :) And I wanted to talk about only human beings, therefore, I wanted to have the outrageous stats of SIR Donald Bradman out of the frame. So I decided to start this period from the players whose tales our granddads told us, The time when yet another huge team was coming into the picture, the tall and nasty guys from the Caribbean. And no other year could be better than 1954, when according to many pundits of the game, the greatest ever cricketer to grace the planet, Sir Garry Sobers made his debut.
Teams and Criteria
The Teams included are in two groups
Group 1 (Subcontinent)
India
Pakistan
Sri Lanka
Group 2(WENAS)
West Indies
England
New Zeeland
Australia
South Africa
For Group 1
The Away Conditions for Group 1 are only WENAS as conditions in the subcontinent are generally the same. Flat Tracks, good for spinners. Here the work of the pace bowler is to just make the ball old for spinners :) (Exceptions: Imran Khan leading the pace triplet of Pakistan).
The main criteria for this group are 50 away innings
For Group 2
The Away teams for Group 2 are all the batting conditions except their own. E.g. Brian Lara's stats are from everywhere around the world except the West Indies. You might argue that New Zeeland and England Batting conditions are similar and South Africa and Australian conditions are similar. But there is a difference of swing between South Africa and Australia and one of bounce between and kiwi and the English wickets.
The main criteria for this group are 70 away innings.
Impact Index Calculations

1)Team Wins and Player remains not out
2) Team Draws/Looses and Player remains Not Out * 1.15
3) Team Wins and Player gets Out * 1.05
4) Team Draws/Looses and Player gets out * 1
All of this will be added and called "grand sum" and divided by the number of innings (including the not outs) to give the impact index.
I decided to keep the margin of multiplication short as Ricky Ponting being a part of an elite team, would get a higher total than probably a Shivnarine Chanderpaul who was not a part of a highly successful team. A higher margin would not show how valiantly Chanderpaul fought for his team. Some might say the middle order or the lower order would benefit from this system but they spend most of their time batting with tailenders and facing the old ball which reverses + scoring quick runs so they have their problems too. In that case, the top order also has its advantages chasing down smaller targets so according to me, it is fair enough.
I have not taken the difference in generation factor, coz I am not that smart enough to formulate something :).
Calculations
In every pic, the last column shows the impact index. All other stuff is the calculation part.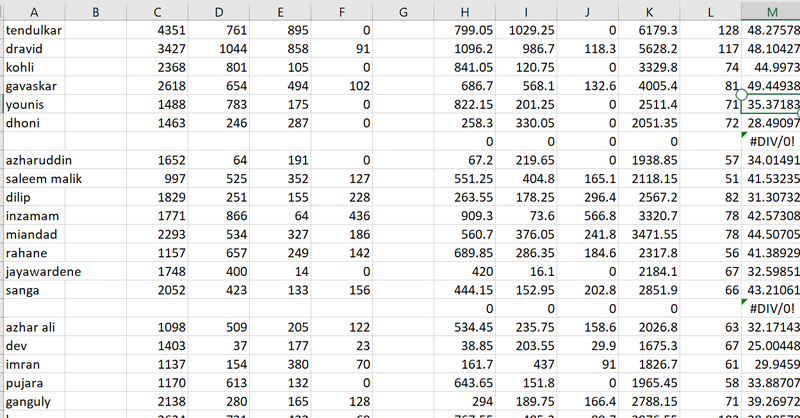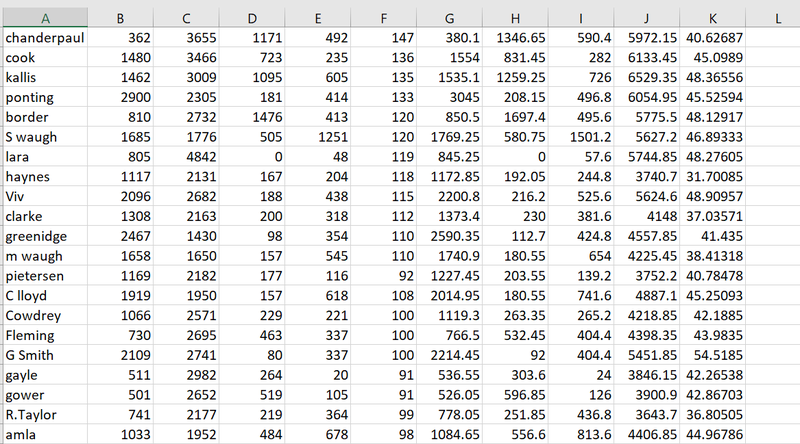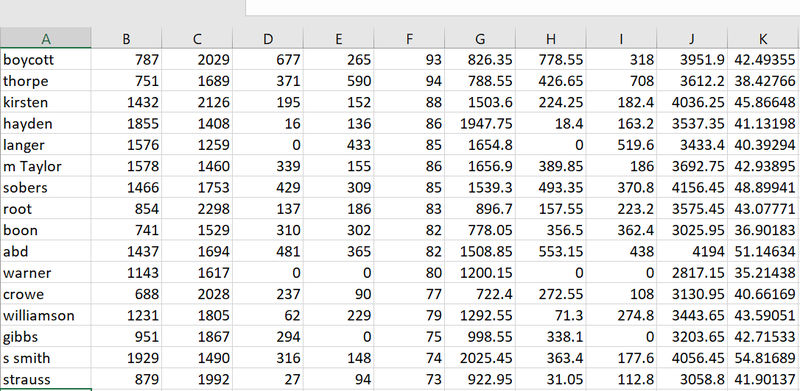 Result
Only 3 batsmen could get an impact score greater than 50
Two South Africans and One Aussie
The " Greatest Away Batsman in Test Cricket" title went to Steven Smith closely followed by Graeme Smith at number two and ABD at number three.
The top 11 list by Impact Index :
1) Steven Smith 54.81
2) Graeme Smith 54.51
3) AB De Villiers 51.14
4) Sunil Gavaskar 49.44
5) Sir Vivian Richards 48.90
6) Sir Garfield Sobers 48.89
7) Jack Kallis 48.36
8) Brian Lara 48.276
9) Sachin Tendulkar 48.275
10) Allan Border 48.12
11) Rahul Dravid 48.10
How do the modern greats fare?
Steven Smith can lay his claim of being the best test batsman in the modern game
1 Steve Smith 54.81
2 Virat Kohli 44.99
3 Kane Williamson 43.59
4 Joe Root 43.07
5 Ajinkya Rahane 41.38
6 Ross Taylor 36.80
7 Warner 35.21
8 Cheteshwar Pujara 33.88