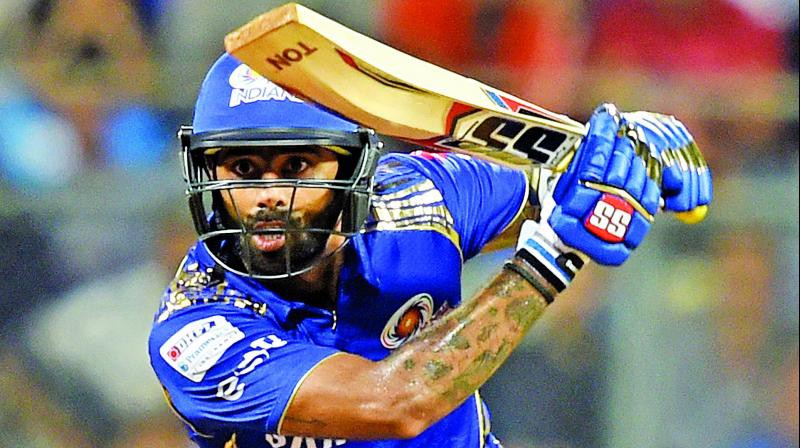 Surya Kumar Yadav has been a revolution of late. He has been knocking around the doors of Indian Cricket for a while now. Stalwarts like Harbhajan Singh believe he should have been given his India cap by now. Surya himself, in the year 2019 felt that he would have pushed the doors in 2020 but unfortunately, COVID struck. Now only time will tell whether SKY will get back into the purple patch he was going through. He was very close to spot in the Indian Team selectors were considering him for India vs Sri Lanka tour in January this year. Also, he went on to represent India A in a tour to New Zeeland. Although Shreyas Iyer and KL Rahul have solved the middle-order conundrum for India he is quite a reliable and versatile option to look at in the middle order. With the form on his side experts believed SKY had and outside chance to make into the Indian Squad for the t20 world cup 2020.
His performance in the last 2 years in the Indian domestic circuit has been nothing short of phenomenal.
Ipl 2019 424 runs SR 131 Average 32
Ipl 2018 512 runs SR 133 Average 36
Syed Mushtaq Ali(T20) 2018 360 runs Average 50 SR 145
Syed Mushtaq Ali(T20) 2019 392 runs Average 56 SR 169
Mumbai t20 league 2018 244 runs SR 183 Average 40
Mumbai t20 league 2019 202 runs SR 130 Average 67

Vijay Hazare 2019(ODI) 452 runs SR 155 Average 113
Vijay Hazare 2018(ODI) 241 runs Average 48 SR-106
Ranji Trophy 2019(Test) 508 runs SR 98 Average 56
Ranji Trophy 2018(Test) 273 runs Average 34 SR 57

Ind A vs NZ in NZ(ODI) 136 runs Average 27 SR 114


To add to this SKY was a part of DY Patil t20 cup held in Mumbai, where domestic as well as Indian team players who were not a part of the team due to injury issues like Shikhar Dhawan and Hardik Pandya took part. SKY hit two monstrous centuries in the tournament.