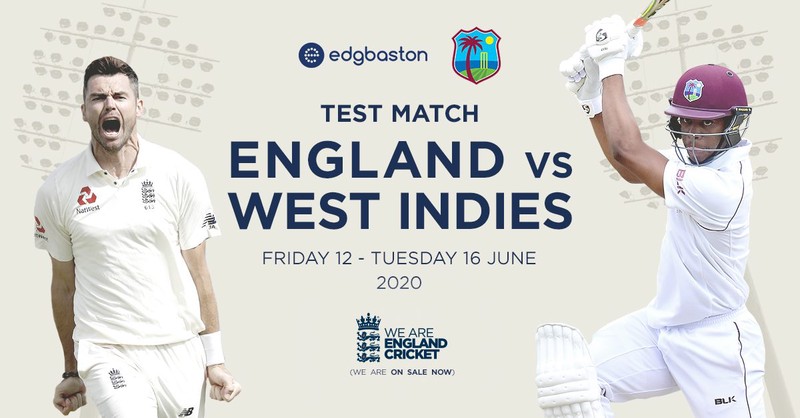 We all miss the West Indies of the 1970s and 1980s the flamboyance, the swagger, aggression through the eyes but mainly because of the poorness of the current side. Cricket is about to resume but I HOPE it starts positively for the men from the Caribbean.
If the Indies, want to avoid the wrath of Broad and Anderson someone has to step up but who will that guy be?
A positive thing for West Indies will be, that 9 of their current squad players have toured England in 2017, so these guys are the ones who will need to put their hands up. According to me, the major concern for West Indies will be their batting facing a powerful bowling attack will be a concern.
England Bowling vs West Indies batting, the bowling attack is marginally ahead.
But the point is that West Indies bowling attack also defeats England's batting not comprehensively but still it does.
The go-to men for West Indies
Shai Hope

Although Hope's numbers overall are not that good, last time he was exquisite for his team single-handedly winning West Indies the game at Headingley. Hope has to be on his toes to help his team, cross the line.
Kraigg Brathwaite
The other guy who miraculously made Headingley possible is Kraigg Brathwaite. He has the most difficult task to do facing Stuart Broad and James Anderson when they are at there very best. If this guy fights the first session well, West Indies will fancy their chances in England.

The Key
Jason Holder
I am very clear at this, the performance of Jason Holder will determine how far West Indies go. The basic task of an all-rounder is to bring stability to the team. This is Holder's chance to prove that he is a valuable asset to the team and leads from the front. The key encounter of this series will be Stokes vs Holder. Obviously England depends a lot less on Stokes compared to West Indies on Holder. Last time around Holder did not have an impactful performance but he will surely be looking to rewrite history books.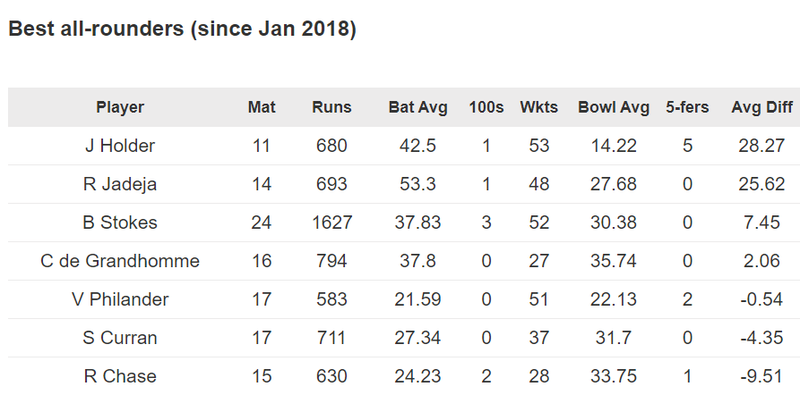 The Strength
The Pace ATTACK
I will allow the numbers to do the talking here.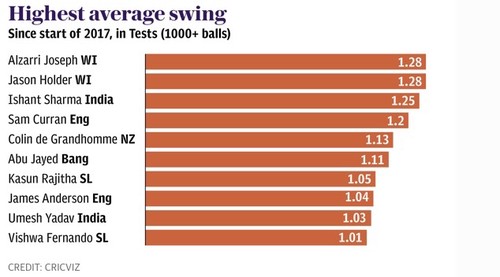 To add to this I am personally looking forward to how Roston Chase performs. He is determined to get a hundred in England and prove his value as a reputed test match player. His off-spins will be handy on day 5 of those wearing English Wickets. I personally want the West indies to pull something amazing from nowhere. Let's Enjoy the rearrival of Cricket!!!!!! :)