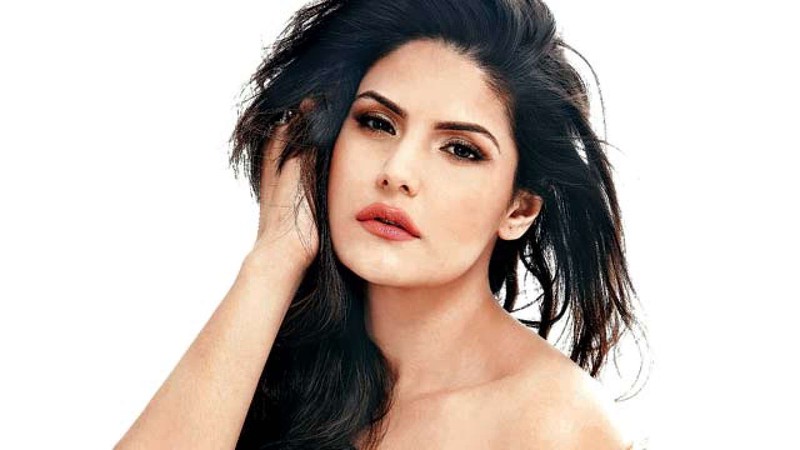 Hello friends,
you will know that Bollywood's relationship with cricket is very old. From Mansur Ali Khan Pataudi-Sharmila Tagore to a recent example of Virat Kohli and Anushka Sharma in the recent past. And once again there is a lot of discussion going on in the media about the relationship of a cricket player with the Bollywood heroine.
But this time cricket players are not in Indian. Bollywood superstar Zareen Khan has fallen in love with Pakistani cricketer Fakhar Zaman. Zareen Khan acted in many blockbuster films like Veer, Aksar-2, Housefull 2. Earlier, the name of former Pakistani captain Shahid Afridi came in the name of Zarine Khan many times. But Zarine Khan had denied this.
Pakistani left-handed opener Fakhar Zaman also played in the recently concluded Asia Cup-2018. However, the hope did not stand above. Fakhar Zaman made only 32 runs in five matches. Their series of runs are as follows- 0, 0, 0, 31 and 1. But the last year, in the Champions Trophy final in England, he had defeated India by his century. He is not such a bad player, but time changes everything.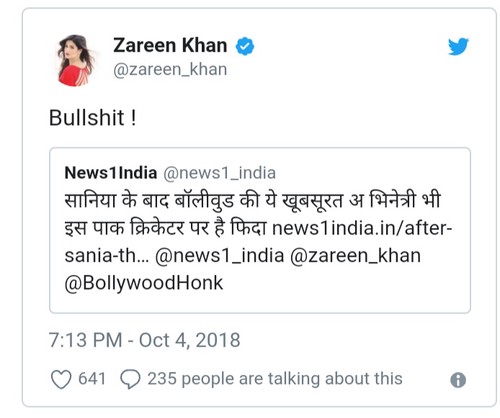 On one website has said that like tennis star Sania Mirza, Zareen Khan got love beyond the boundaries. And that person is Pakistan's Cricketer Fakhar Zaman. However, Zareen Khan identified all speculation as a bullshit in a tweet.
I do not know how true this love story is. It does not take time to change their love story. Yet we hope that their love story succeeds and together we wish for a bright future.
If you like my blog, do one like, please.

Thank you for coming to my blog.