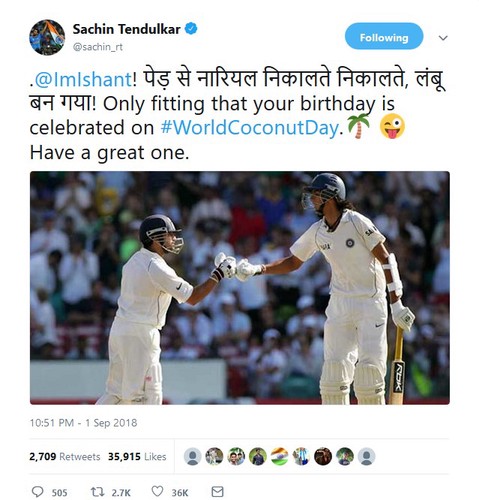 Indian pacer Ishant Sharma celebrates his 30th birthday on Sunday 2nd September and batting legend Sachin Tendulkar took to Twitter to his funniest wishes.

Sachin tweeted that Ishant! You became so tall after plucking coconuts from trees so Your birthday can be celebrated as World Coconut Day. Happy birthday Ishant He also posted photos of his batting with Ishant Sharma.
Happy birthday Ishant Sharma! Sachin, Yuvraj, Hardik, BCCI, ICC and many more send their wishes for 'lambu' pacer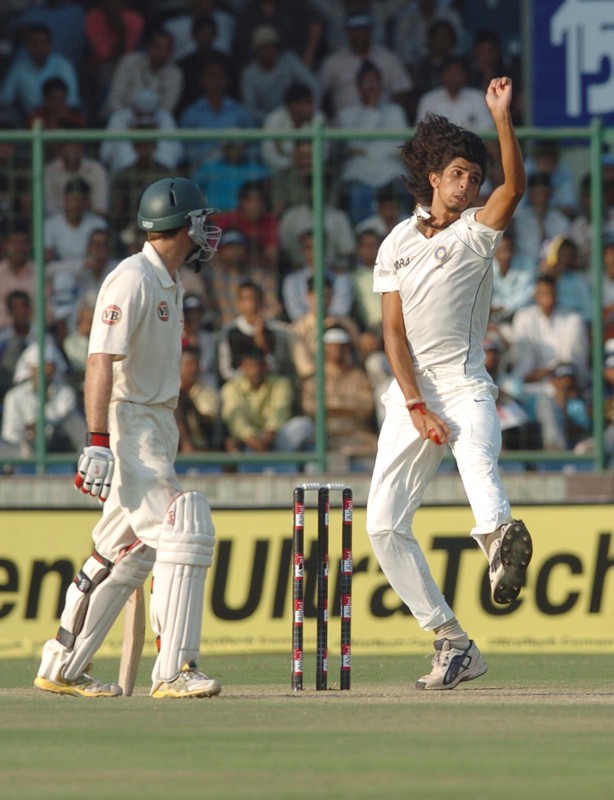 In the ongoing Test series India v England. Ishant Sharma became the third Indian fast-bowler to complete 250 test wickets. He is behind Kapil Dev and Zaheer Khan and has looked the best in the series so far.
my Steemit post link here

Thanks for reading,
@dotfee