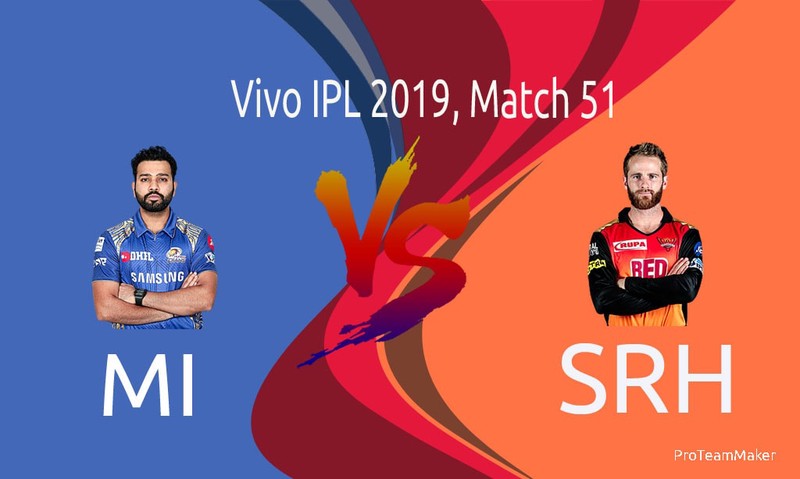 Both teams will look to final their position in playoffs. Only 2 teams are qualified for Playoffs. There is racing for the 3rd and 4th position in point table. Royal Challengers Bangalore are out of the tournament as rain interrupted the play. The match between Hyderabad and Mumbai will be played at Wankhede stadium of Mumbai which is home ground for their team.
Mumbai Indians have 14 points and are standing at 3rd position in point table. They are just one win away to qualify for the playoff. Mumbai Indians will try Hendricks in place of Evin Lewis because Lewis is not good with his bat and so in place, one overseas player can take place. Mumbai Indians have good bowling line up as they have jasprit bumrah and Latish making a who can restrict any team and player below the target.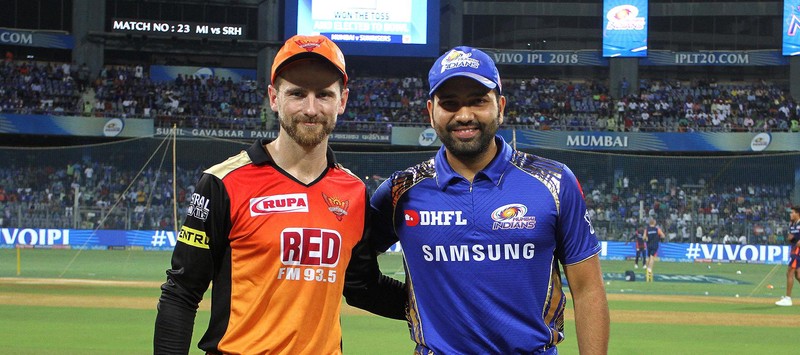 Both teams struggle in the middle order batsman. But Hyderabad team will happy as they have Manish Pandey who is back to form and so there will be no doubt about his batting. While Mumbai Indians will change their batting order as they will remove Evin Lewis in the next match. They will go with one extra bowler and make bowling department strong.
Hyderabad had to worry about their batting order because David Warner had to leave the Indian premier league and joined the practice session for the upcoming world cup. In place of him, Martin Guptill is the best choice but it will depend upon the Kane Williamson who he will give chance in the playing 11. Bowlers are not up to mark especially Rashid Khan and Bhuvneshwar Kumar because if wicket they take then pressure will be on the opponent team.