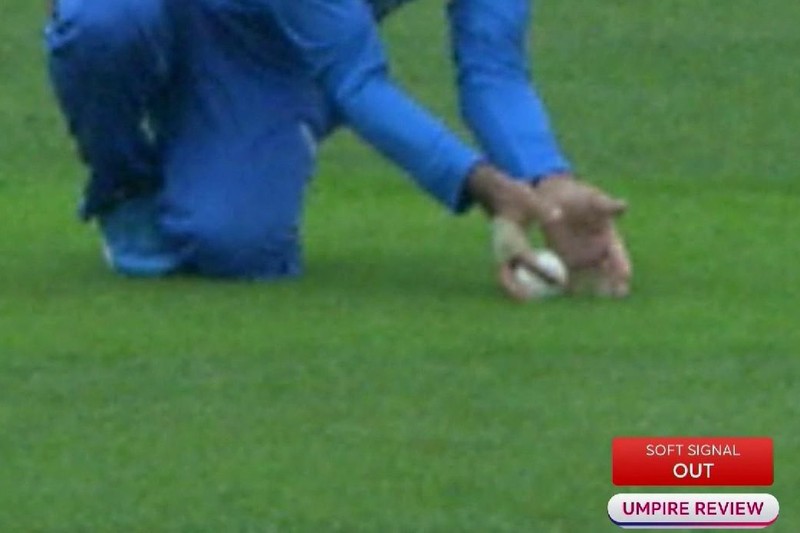 Bangladesh opener Liton Das went for a cover drive on the off side. The ball was in the air and the fielder at cover took the catch and initial decision was out. There remains a confusion though. The fielder had to dive in front before taking the catch.
On field umpires went to Pakistani Aleem Dar — the third umpire — for a closer look. It seemed like that there were fingers underneath the ball but still looked pretty inconclusive and will likely a cause lot of debate.
The ball appeared to bounce off something and it may or may not have been the fingers. The third umpire sticks with the initial decision of the on field umpires as he did not find anything conclusive to overturn the decision and Liton has to walked off early. It was big blow for the Tigers.