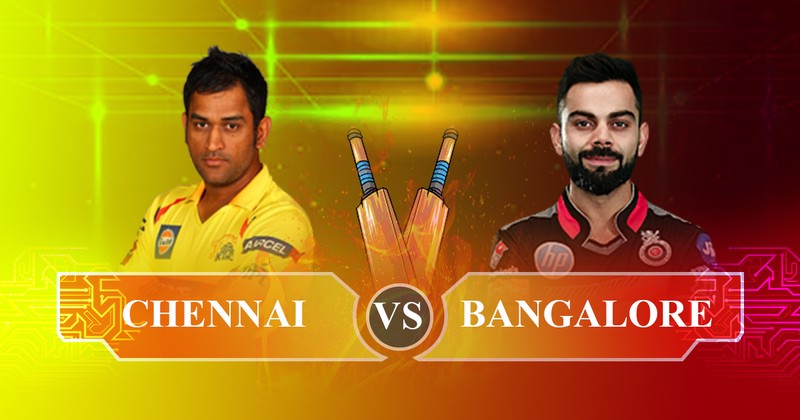 Here is the first match of IPL 2019 it is the biggest match in the IPL and here last year winner Chennai Super Kings and Royal challenger Banglore will play against each other in the biggest league of 2019. The match is going to begin at 8.00 PM at the night time of (IST). Here is the chance to win lots of money and some of my prediction for previous years were too good as I was not involved in the blogging platform in scorum but I was involved in the dream 11 for a long time as it is the fantasy sports platform being legal in INDIA. This league is very much famous in all over the world as this league is hosted by ICC and in partnership with BCCI on of the great cricket council of INDIA.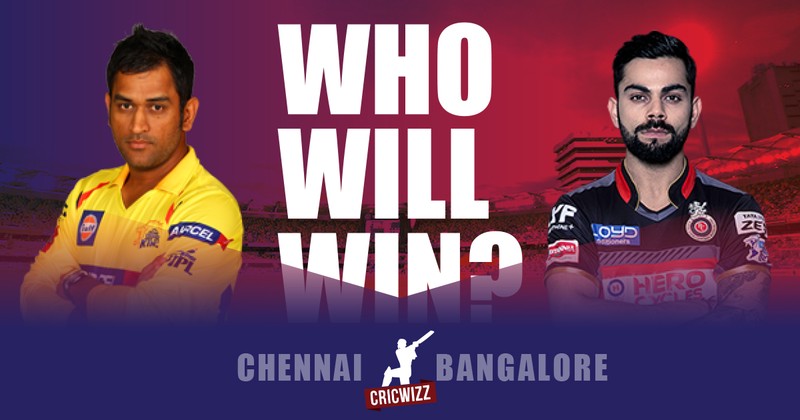 IPL first match is played at MA Chidambaram Stadium in Chennai and here last year winner team Chennai super king and the opponent team royal challengers Bangalore will face each other. Let me give you my prediction and preview of the team and also I will predict which team will be the winning team in my opinion. Who is going to play the probable 11 for the first match will be also included in this blog. So ready this blog and if you wish to like and comment on what is your thinking about the prediction. I will be happy if you comment on your own prediction about the winning team.
Do you know Chennai super kings had won last 6 matches that are played against Royal challenger Bangalore? Yes, it is seen from the last 6 matches that Banglore cannot win even single match against Royal challenger Bangalore. But last IPL was different and maybe here IPL 2019 is totally different from other seasons. So there will be a tough fight against both the team as they are going to fight with Indian team Captain this time and for sure it will be an interesting match to watch on. If RCB wishes they can give plenty of scores like 260+ they re capable to hit if their 2 players AB de Villiers and Chris Gayle are in form and also the Virat Kohli is in the form too. But we should not forget that the highest score RCB had made and the lowest score also RCB had made with a score of 49 runs only in IPL 2017.
Chennai had a great record in the past as they are winner multiple numbers of time and as per my opinion today Chennai will give really a tough fight with RCB. CSK had a great player in the team who is also called the father of cricket in the name of MS Dhoni. M.S.DHONI knows very well how to fight against the opponents' team and what are they planning to be made against this player even in tough situations.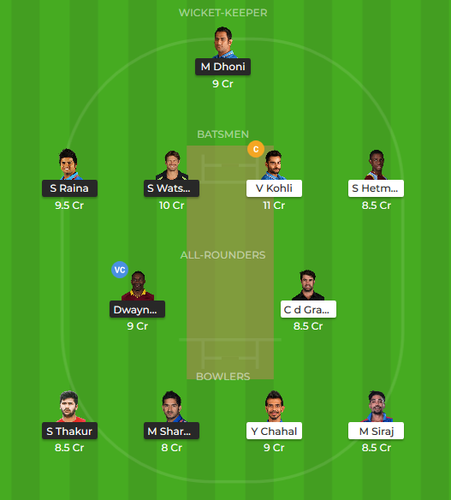 Probable 11 for CSK:-
Shane Watson, Ambati Rayadu, Suresh Raina, Kedar Jadhav, MS Dhoni, Santner, DJ Bravo, Jadeja, D. Chahar, Mohit Sharma,Thakur
Probable 11 for RCB:-
Virat Kohli, Parthiv Patel, Ab.Devilliers, Hetmyer, Shivam, Grandhomme, Sundar, Southee, Umesh Yadav, Siraj, Chahal.
Match prediction:- Here I had told you Chennai will be winning this match as per my prediction because the match will be at Chennai and Chennai super kings had already won last many matches against the opponent's team. So we can see the win for CSK. This does not mean that RCB will lose they might give a tough fight as their batting order is changer and the bowlers who are great in the RCB team. So, guys, the match is at 8.00 PM I know you will be watching the IPL season fully. All the best for the team predictors who are doing their great research for the prediction of the team. I hope this IPL you will earn a lot of money. My prediction is CSK will win.
Thanks for reading my blog. I hope you guys are earning good in scorumbet and other platforms you are using for betting. Please comment and tell what is your prediction who will win IPL 2019 first match. CSK OR RCB?

@Jaineel