One of the biggest sport in South Africa is cricket. It is watched by almost everyone in the country and is intertwined with their culture. Their nation has shared the great moments of this sport and has indeed produced a lot of players. For this reason, I have decided to look out the first player from South Africa. That goes to Kagiso Rabada. So who is this fine player and why has ignited my interest? Let's find out, shall we?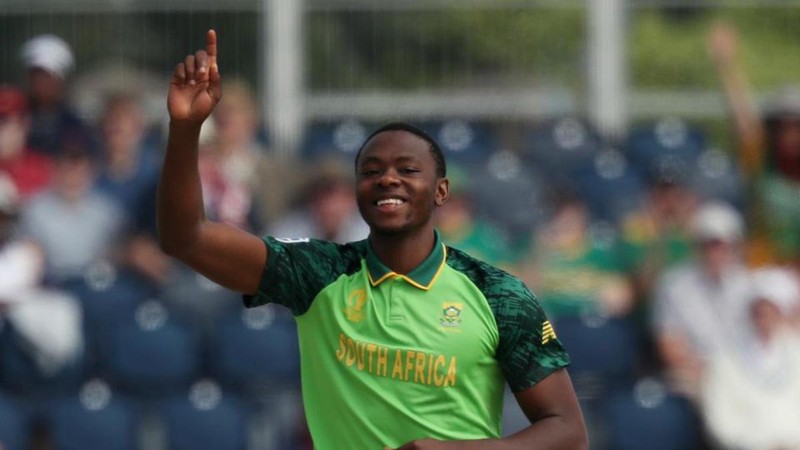 Who is Kagiso Rabada?
Kagiso is a South African who is just merely 24 years old. However, he had grown to be one of the most well-known players in his position. He has been so well known that he has even gotten himself a name in the process. He is known as KG to his fans which appears. He plays for the Highveld Lions when he is playing domestically and has even played in the Test series for his country. He made his debut in 2015.
As a young player, he has already achieved quite a lot during his career. At the age of 23, he had already managed to get about 150 wickets from his test matches. This feat has never been achieved at this age before. He has been truly phenomenal.
He has also broken some awards in his country. In the Cricket South Africa dinner that is held to recognize the best cricket players, he broke the record for most awards after he made away with about six awards. The best cricketer of the year and the ODI best player of the year is just one of the many awards which he took home that night.
He has also been awarded by Wisden as the young player of the year or rather in the world. Such is the impact which he has cushioned for himself.
Personal Life
He also had quite the family. His parents were both professionals in what they do. He had a doctor for a father and a lawyer for a father making it quite the household to grow up. It is also now clear that he was going to be successful at whatever he had put his heart into.
When the year 2017 rolled in, it became clear he was on the brink of moving to the Indian premier league. This was clear when he was finally signed for the Delhi Daredevils who secured his signature for a fee worth 50 million INR. This was not the last of his move as he also moved in 2018 in the same city to the Delhi capitals. However, he would not play so much of a part that season. He has a back injury which kept him out the game for a long time.
Conclusion
Regardless of this injury, there is no doubt that Kagiso Rabada is simply one of the brightest players in cricket right now. There is also no doubt that at the age of 24, he is surely destined for greatness.