England scored an impressive and comprehensive win over South Africa by 104 runs in the inaugural match of the 2019 ICC World Cup. It was a team effort led by Ben Stokes and Jofra Archer that will serve to further enhance England's standing as the favourite team to win the World Cup. The other eight teams will now be warier of England than before.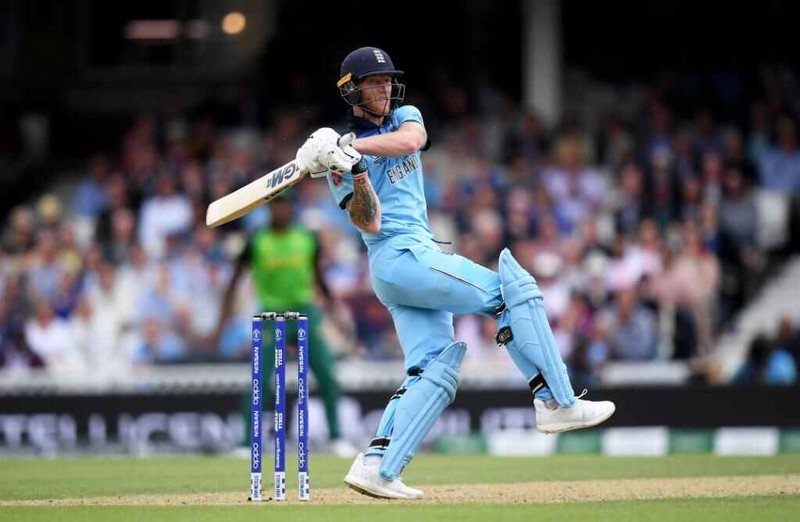 Johnny Bairstow will feel left out of the party as he was dismissed of only the second ball of the match after Faff du Plessis chose to open the proceedings with Imran Tahir. This is the first time that a spinner has bowled the first ball of a World cup match but it proved to be fruitful when he got his second ball grip and turn to take the edge of Bairstow's bat and into the gloves of the wicketkeeper. Jason Roy (54 off 53) and Joe Root (51 off 59) then stabilised the England inning scoring 106 runs for the second wicket at almost a run a ball. England was in a spot of bother when bot the batsmen fell within four runs of each other.
But Eoin Morgan and Ben Stokes again combined to score another 106 runs for the fourth wicket before Eoin Morgan was out for a well-made 57 off 60 balls. England was still scoring at just under six runs per over. Jos Butler could not make much of an impression and he and Moin Alia got out within 13 runs of each other leaving England on 260 for 6 wickets. Stokes meanwhile had got set and was scoring freely. He was out with one over to go having scored 89 runs off 79 balls. Plunkett and Archer scored 11 runs of the last over as England finished on 311 for 8 wickets.
Jofra Archer knocked Hashim Amla on the grill in the fourth over of the South African innings with a ball that clocked 144.8 kph. Amid Archers variations of the slower ball the tearing yorker and the knuckleball, the bouncer surprised even the legendary Amla and was too fast for him which caused him to retire hurt. Even as Quinton de Kock played a fighting inning Jofra Archer induced Aiden Markram to knick one to Joe root at first slip. Faff du Plessis top-edged a short ball from Archer straight to Moeen Ali at fine leg to leave South Africa at 44 for 2 wickets at the end of power play.
Quinton de Kock (68 from 74 balls) combined with HE van der Dussen to put together 85 runs for the third wicket before pulled a short ball from Plunkett straight to the man at backward square leg. Even as Moeen Ali got JP Duminy to mistime a lofted shot over to long-off, a smart throw from Ben Stokes from deep extra cover caught Dwaine Pretorius short of his crease leaving South Africa at a precarious 143 for five wickets and looking at an asking rate of just over 7 runs per over. Archer again had HE van der Dussen (50 off 61) mistime shot to mid-on where Moeen Ali took a comfortable which ended the only other meaningful inning by a South African batsman.
Mean Andile Pehlukhwayo was putting up some resistance. Ben Stokes ended his inning with a catch that will be talked about for a long time to come. Pehlukwayo pulled a short ball from Adil Rashid and the ball was headed for a six over deep square leg. Ben Stokes took a few steps toward the ropes and launched himself almost horizontally and caught the ball with his hands reverse cupped. And the English all-rounder wasn't finished yet. He came to bowl and took the last two South African innings off consecutive balls to give England victory by 104 runs.
Brimming with confidence England will next take on Pakistan on Tuesday at Trent Bridge.