The long Indian tour of Southern Hemisphere came to an end today with the end of the third and last T20 match between India and New Zealand. India will be disappointed in losing the T20 series because it is the only series that they have lost in the tour of Australia and New Zealand. Nevertheless, it was overall a very fruitful tour for India where they got to test almost all the players that may take up the responsibility for representing their country.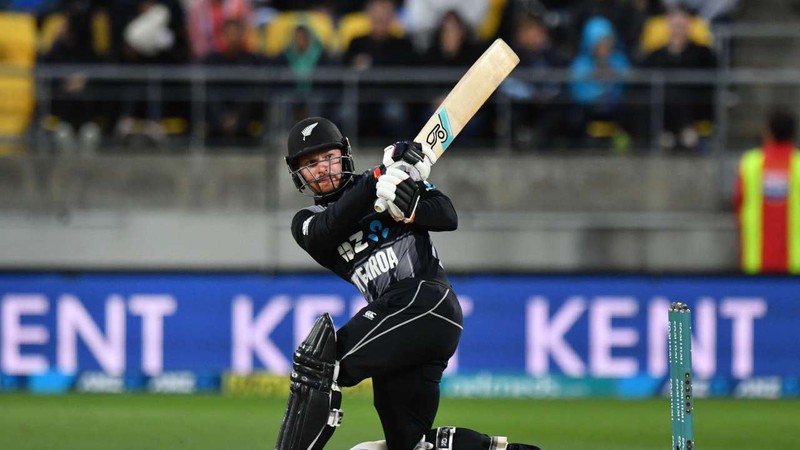 The New Zealand batsmen started the match well scoring steadily at over 10 runs per over for the first wicket partnership. Put in to bat by the Indian captain Rohit Sharma, they put on 80 runs for the first wicket when TL Seifert was brilliantly stumped by Mahendra Singh Dhoni in the eight over. Seifert had score 43 runs off only 25 balls. Munroe continued the good work after Seifert's departure in the company of his captain Kane Williamson and added another 55 runs for the second wicket. When Monroe was caught by Hardik Pandya in the thirteenth over, Kuldeep Yadav who was included in the playing eleven this time got his second wicket.
Kane Williamson was the next wicket to fall caught by Kuldeep Yadav and bowled by Kaleel Ahmed in the 15th over. But New Zealand was always scoring at the rate of over ten runs per over. Colin De Grandhomme was out caught by Dhoni off Bhuveneshwar Kumar for a smart 30 runs off 16 balls. Deryl Mitchell and Ross Taylor ensured that they were at the crease when New Zealand finished their quota of 20 overs and set India a target of 212 runs to win the match.
India got off to a bad start when they lost Shikhar Dhawan in the very first over of their inning. Vijay Shankar joined Rohit Sharma and the two put together a partnership of 75 runs in seven and a half overs before Shankar lost his wicket. Pant also got out after scoring a quick 28 off 12 balls. India lost the match when Rohit Sharma, who was batting sedately, chased a wide ball outside the off stump bowled by Mitchell and was caught by Seifert. Hardik Pandya followed him soon afterwards in the 15th over having scored 21 runs off 11 balls. By the end of that over India needed 63 runs to win off 30 balls which were a big ask by any standards.
Dinesh Kartik and Krunal Pandya did well to bat aggressively after Dhoni was out for 2 runs, but then they fell short of the target by 4 runs. It was a closely fought match and if India has to blame any one thing for their loss today it was the four catches that they dropped in the outfield. If they had latched on to any two of them, the target would have been much lesser than what India had to chase.