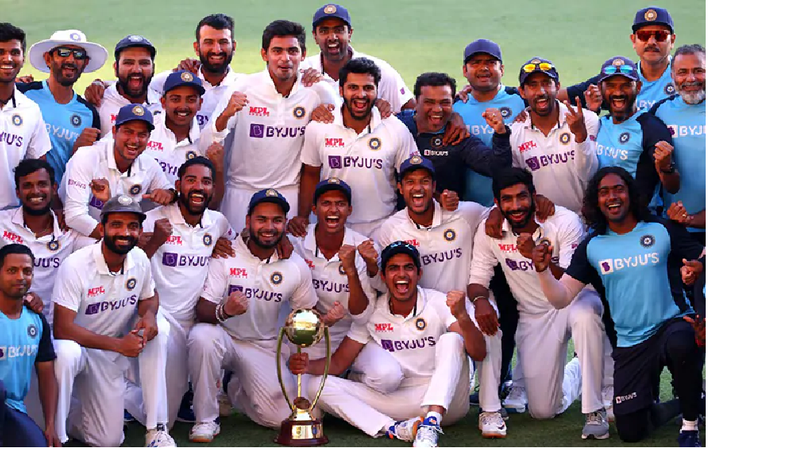 All of India's 1.4 billion populace and most Test cricket aficionados are celebrating India's victory in the fourth and final cricket Test match in Brisbane today. India's victory will make it difficult for many cricketing nations to qualify for the scheduled World Test Championship in June this year. But they will all appreciate that this is among one of the greatest the Test and series victories of all time in Test cricket.

India went into the match without their regular captain and their best batsman, Virat Kohli, who had returned home to be at the side of his wife awaiting the birth of his first child. The team had suffered a humiliating eight-wicket defeat in their first Test match in Adelaide. They had been dismissed for a mere 36 runs in their second innings in the Test, India's lowest ever total in a Test inning.
Ajinkya Rahane, the stand-in captain led the team to a fightback victory in Melbourne and level the series at 1-1. Meanwhile, India was steadily losing team personnel due to injury. In the third Test in Sidney, India batted throughout the last day to draw the Test match to keep their head above the water. Many so-called experts, including myself , had written India off after their performance in the first Test at Adelaide.
Going into the final Test at the Gabba, India had very little chance of drawing the match. Let alone win it. That is because Australia had not lost a match at the venue since 1988. Also because, all the frontline Indian bowlers, Bumrah, Shami, Yadav, Ashwin and Jadeja were not available either because of injuries or being hurt from batting against the Australian fast bowlers.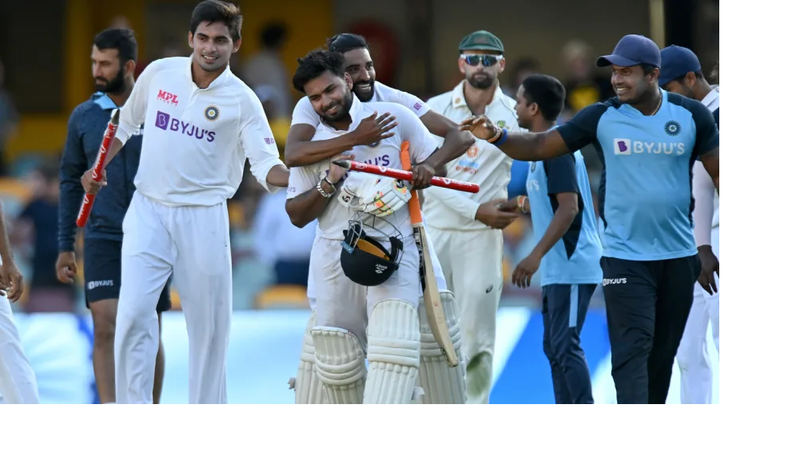 India went into the match with five bowlers with a total of 5 Test match experience among them. Two of them, Washington Sunder and T Natrajan, were debutants. What could one expect from these inexperienced bowlers against a full-strength and experienced Australian Aussie batting line up on a fast and bouncy home track?
Ajinkya Rahane, as he said after the match, told the team to not worry about the result of the match, believe in themselves and give the best for their team. India restricted Australia to a total of 369 in their first innings. India was soon down to 186 for 6 wickets with most of the top batsmen getting set but not making the most of it. Two greenhorns, Washington Sunder and Shardul Thakur (both bowlers) were in.
The two put together a stand of 123 runs between them to get India out of the woods but not to safe ground. The Indian inning folded at 336 runs giving Australia lead of 33 runs. What Australia had not bargained for was that India had bowlers, who though inexperienced had fresh legs and were motivated because they got a break into the Indian Test side. One simply doesn't get rated among the best twenty-five or so cricketers in a nation of 1.4 billion cricket worshippers and be ignored by the opponent.
Australia quickly piled up runs on the fourth day but was restricted to 294 runs all out. The attack was led by Mohammed Siraj, who took 6 wickets in the match (5 in the second innings), Shardul Thakur, who took seven (four in the second) and Washington Sunder with 4 wickets with T Natrajan contributing with three of his own.
That set India a target of 324 runs to win the Test match or bat through almost 7 hours 100 overs to save the match. Getting a draw out of their predicament would enable India to keep the Border-Gavaskar Trophy that India had won Down Under two years back. But India had an ace up their sleeve. They had Chatteshwar Pujara.
Chatteshwar Pujara is one of the most boring batman in today's Test match cricket to watch. To give you an example, he scored a whole lot of eight runs in the first 100 balls he faced in the second innings. But his philosophy of winning a Test match is simple as can be. Work the legs off your opponent's bowlers and most of your work is done. Remember that Australia has used the same set of five bowlers throughout the four-Test match series.
Pujara plodded on for more than half a day compiling a patient 56 off 211 balls while his partner Shubman Gill (in his second Test match) made merry with 91 off 146 balls. The captain, Rahane set the tone of the game with a quickfire 24 off 22 balls making his intentions clear that if India can win the game, they are going to try.
When Australia took the new ball, India had to score 100 runs off 20 overs when Pat Cummins got Pujara who had taken ten blows on his body. With only 12 overs to go, India needed a strike rate of six runs an over a Washington Sundar and Rishab Pant were batting. That is when Sundar hooked Cummins for a six and got four runs off the next ball. The tide was suddenly in India's favour.
With 15 runs coming off Lyon's next over (including four byes) India suddenly needed less than three runs an over to win the Test match and the Series. Although Sundar got out shortly afterwards, Rishab Pant saw India comfortably home with three overs to spare. India had won a Test match in Perth, defying all odds and made the so-called experts who predicted a whitewash for Australia in the series, eat their words.
I rate this Test victory against Australia as India's most historic victory overseas. All including their Indian fans had written them off. But the young lads had a mind of their own and believed in their capabilities. They were not awed by the mighty reputations that the Australians had at the Gabba (as the cricket stadium in Perth is called) but played good gentlemanly cricket to win fair and square.