In a touching gesture, the cricket fraternity of India has volunteered to help Jacob Martin, a former Indian cricketer who met with an accident on the 27th of December last year. Martin's scooter slipped on a speed breaker when he was returning home after buying ice cream for his family. Martin has been hospitalised since then with broken ribs, injuries to his lungs and liver and a fractured hand and a leg. His condition deteriorated and he had to be kept on the life support system in the hospital

His wife, with guidance from Sanjay Patel the former BCCI and Baroda Cricket Association secretary, appealed for help from the BCCI CEO, Rahul Johri to help her meet the hospital costs. Johri saw that some funds were transferred to her account for immediate relief. When the news broke that Mrs Khayati Martin, Jacob Martin's wife was seeking financial help several cricketers stepped forward pledging their support. Yousuf Pathan along with Irfan Pathan, who debuted in the Ranji trophy under the Martin's captainship, were among the first to come to his aid. Zaheer Khan, Ashish Nehra and Munaf Patel followed suit.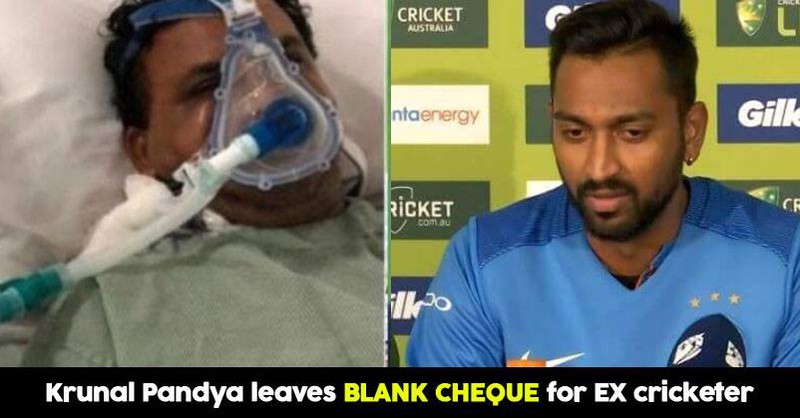 Jacob Martin made his debut for India in 1999 under the captaincy of Saurav Ganguly and represented India in 10 ODI's. He was a prolific player in first-class cricket in India and has captained the Baroda cricket side for a few years. He also coached many of the cricketers that are currently playing in the country. In 2001 he captained the Baroda team to their maiden Ranji Trophy crown.
When the news reached Saurav Ganguly, that Martins wife was struggling to pay his hospital fees, he immediately contacted Martins wife and assured all possible help from his side. Khayati Martin acknowledged that the Baroda Cricket Association (BCA) has assured help. She has also stated that many other cricketers and associations from around the country have assured help in taking care of his hospital bills.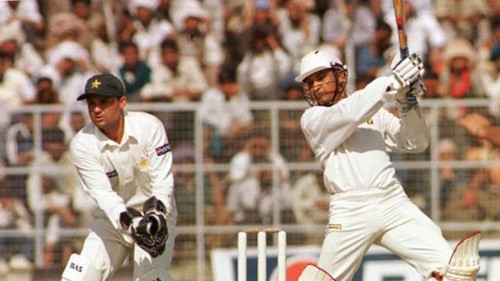 The latest to come to Martins help is Krunal Pandya, who regularly plays for the Mumbai Indians. he has simply written a blank cheque for Martin and handed it over to the family to write and cash whatever amount they deem necessary. According to the Doctors, the next few hours will be crucial for the injured cricketer.
"It's overwhelming that Zaheer Khan, Yusuf and Irfan Pathan, Munaf Patel, Sourav and Ravi, among others, have come forward to extend a helping hand in this time of distress for Martin's family," Sanjay Patel said.