When the Indian inning folded at 250, I thought it was Australia's match to lose and they did. Aaron Finch won the toss and decided that he is going to bowl first. Obviously, the Australian team management read the pitch well enough to include two spin bowlers among their ranks and Glen Campbell to call upon. If that is the case, why bat first? After the toss, Virat Kohli said he would have batted first anyway.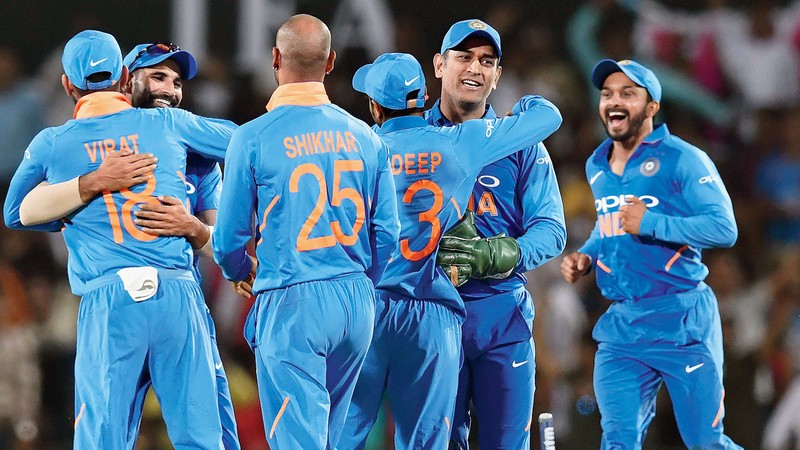 Chasing 250 runs, Australia lost their well-set batsmen mistiming their shots because of the slow nature of the pitch or because of the slightly uneven bounce. After a good first wicket partnership of 83 runs for a change, in which Aaron Finch scored 37 runs, the Australian skipper was trapped lbw trying to sweep Kuldeep Yadav. Khawaja who was playing well also fell to a catch at cover off the leading edge off Jadeja, scoring just one more run then Finch. Obviously, the Australians hadn't watched Kohli, as he patiently compiled his century.
Shaun Marsh also succumbed to a Jadeja ball trying to flick it on the on-side only to be caught by Dhoni off a fine inside edge. At this stage, Australia was going well at 122 for three wickets and scoring at above the asking rate. As the scoring rate started dropping a frustrated Maxwell attempted to pull a ball from Kuldeep Yadav, which was not too short, and was bowled. India had now captured 2 wickets in 5 overs giving away just 10 runs.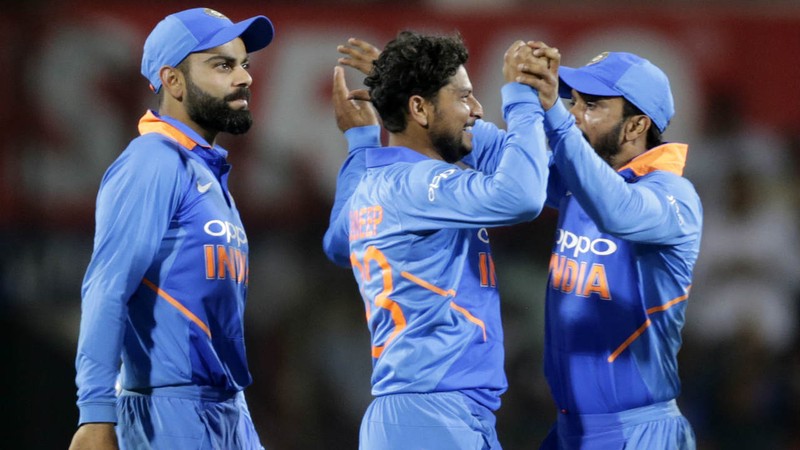 Earlier India was in trouble too losing Rohit Sharma for a duck in the very first over. Shikhar Dhawan got out lbw to Glen Maxwell to a ball that kept a bit low. Ambati Rayadu got dismissed by a rather short ball that had kept low too. He was adjudged lbw to Nathan Lyon in the bowlers very first over. Virat Kohli played patiently trying to get used to the condition of the pitch and was on 31 runs scored off 35 balls after 17 overs and India was 75 runs for the loss of three wickets.
That saw Vijay Shankar, another aspirant who would like to be on the flight to the UK in May, come and join Kohli in the middle. Shankar batted beautifully to put together an 81 runs partnership with his captain before he was out in an unfortunate manner. Adam Zampa got his hand to divert the ball on to the stumps at the non-striker's end and found Vijay Shankar out of the crease to end his inning on 46. Kedar Jadhav and Mahendra Singh Dhoni were both out to mistimed shots shortly afterwards. Dhoni, in fact, was dismissed off the first ball that he faced from Adam Zampa.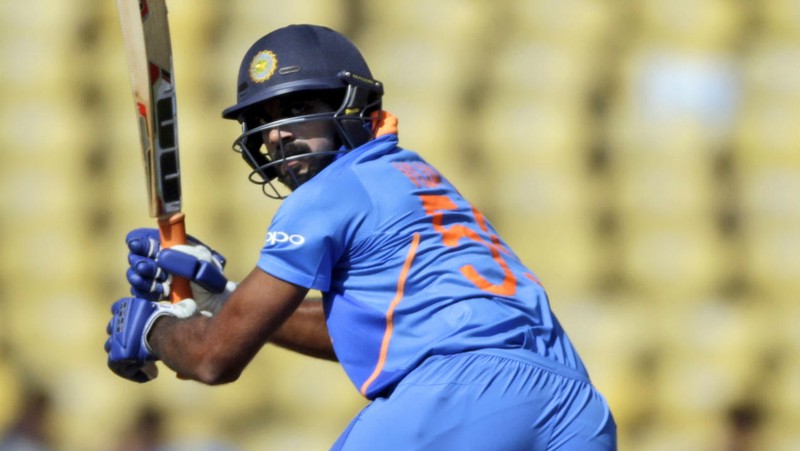 Kohli meanwhile was patiently accumulating runs running the singles hard and making sure that he capitalised on the loose balls. It was with Jadeja for a company that he completed his 40th century in ODIs. The pair scored 67 runs in their partnership of which Kohli scored 44 runs. Kohli too was out trying to pull a ball that stopped on him and was caught by Stoinis at deep square leg off Cummins. The Indian innings folded shortly afterwards with Pat Cummins getting 4 wickets for 29 runs.
After they lost Maxwell, Peter Handscomb and Marcus Stoinis tried to keep up with the asking rate, which was slowly mounting. Handscomb was the victim of a brilliant piece of fielding from Ravindra Jadeja when he swooped on the ball and broke the wicket at the non-striker's end from backward-point with Handscomb hopelessly out of his ground. Carey and Stoinis together took toll of Kuldeep Yadav's penultimate over for 15 runs. But the wily chinaman bowler had the last laugh when he had Alex Carey dragging one onto his stumps while trying to sweep.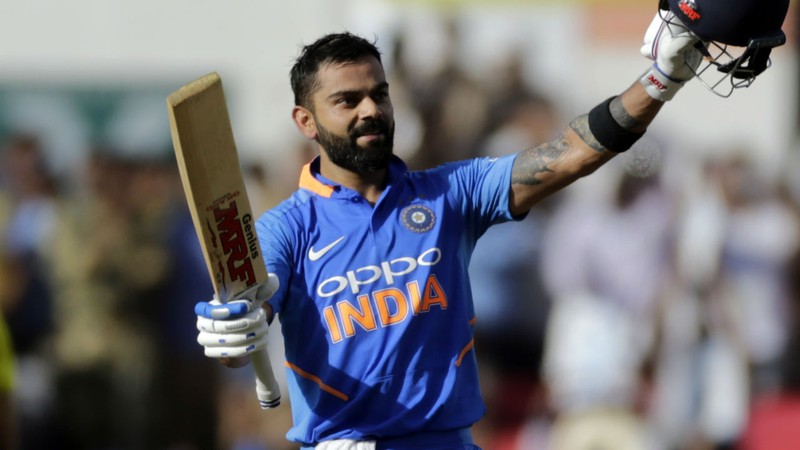 Bumrah came back into the attack and dismissed Coulter-Nile and Pat Cummins of just three deliveries which left Australia to get 28 runs from 24 balls at 7 runs per over. Stoinis tried to get the game deeper backing himself to score the required runs off the last couple of overs a-la Dhoni. Australia needed 11 runs to win from the last over when Kohli threw the ball to Vijay Shanker. Shanker was taken off after he had bowled just one over in which he had conceded 13 runs earlier. He had batted well and got out unfortunately and he did not disappoint his captain on this occasion either.
Vijay Shanker dismissed Stoinis of the first ball of the last over of the match. He was given out lbw after he asked the umpire to review the decision. He had played brilliantly and had scored 52 runs and Australia was still in the game up to that point. Adm Zampa scored two runs off the next ball and was clean bowled by Vijay Shanker with a yorker to secure a victory for India by 8 runs. This was India's 500th win in ODIs.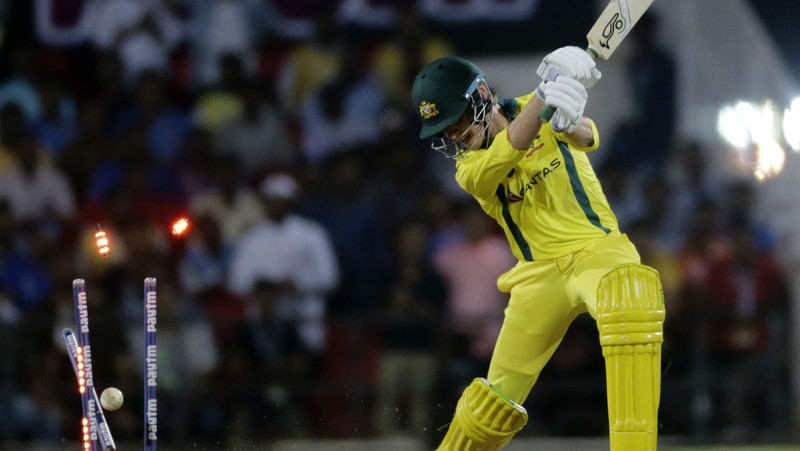 Now the Indian selectors have a predicament on their hand when they sit down to finalise India's team to the ICC World Cup 2019. Once they have decided on all the other players, most of whom chose themselves, they would obviously want to include two all-rounders among the fifteen players who will make the trip to England and Wales. They will have to choose between Hardik Pandya, Ravindra Jadeja, Kedar Jadhav and Vijay Shankar. Hardik Pandya is not playing in this match as he is injured.
Of the remaining contenders, Kedar Jadhav and Vijay Shankar have both proven their ability as batsmen. Kedar Jadhav and Ravindra Jadeja have both bowled well in the last two matches and have shown that they can get wickets while keeping the run rate down. Vijay Shankar may not have bowled that well in the matches before this but he kept his head about him and got India the last two wickets that they needed to win this match. That is indeed a welcome headache to have.