Bismillahir Rahmanir Rahim
Hello cricket lovers, how are you all? I hope you are all very well, I am also very well with your prayers and the grace of the Creator, welcome all of you to another new post about my game.

Punjab Kings and Chennai Super Kings faced each other in the 38th match of Indian Premier League (IPL) 2022 yesterday, in which Punjab Kings won by 11 runs.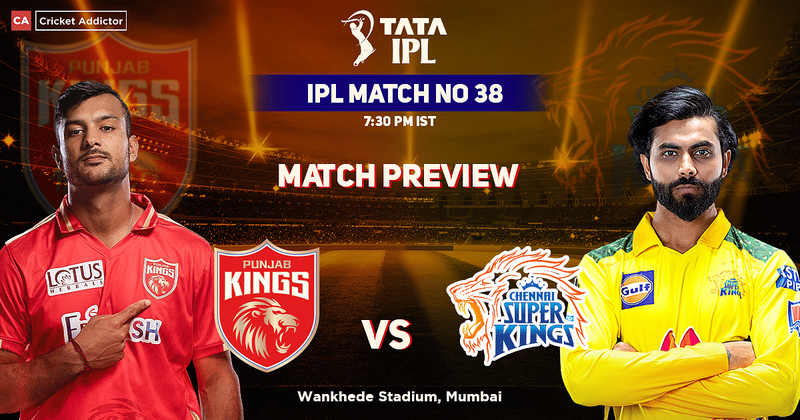 Ravindro Jadeja, captain of Chennai Super Kings, won the toss and elected to bowl first.The Punjab Kings scored 187 runs for the loss of 4 wickets in the first 20 overs.

Shikhar Dhawan is unbeaten on 88 off 59 balls, the highest among the Punjab Kings' batsmen, with nine fours and two huge sixes. Vanuka Rajapaksa also scored 42 off 32 balls, Liam Livingston 19 off 7 balls, Mayank Agrawal 18 off 21 balls, and Johnny Brystow 6 off 3 balls, 14 runs from extra.

Among the Chennai Super Kings bowlers, DJ Bravo took 2 for 42 off 4 overs, and Mahesh Thikshana took 1 for 32 off 4 overs, with no other bowler taking wickets.

The Chennai Super Kings lost 6 wickets for 176 runs in the allotted 20 overs at the target of 188. They lost by 11 runs.

Among the Chennai Super Kings' batsmen, Ambati Rayudu top-scored with 78 off 39 balls, with seven fours and six sixes, Ruturaj Gaikwad made 30 off 27 balls, Ravindro Jadeja made 21 off 16 balls and MS Dhoni made 12 off 8 balls. Collected runs, and no batsman could meet the double-digit quota. 16 runs came from extra.

Among the bowlers of Punjab Kings, Kagiso Rabada took 2 for 23 off 4 overs, Rishi Dhawan took 2 for 39 off 4 overs, Sandeep Sharma took 1 for 40 off 4 overs and Arsdeep Singh took 1 for 23 off 4 overs. .

Shikhar Dhawan received the Man of the Match award.

Thanks everyone for reading my post today