Bismillahir Rahmanir Rahim
Hello cricket lovers friends, how are you all? I hope you are all very well, I am also very well in your prayers.

The 63rd edition of the Indian Premier League (IPL) 2022 was held yesterday, in which Lucknow Super Giants and Rajasthan Royals faced each other, in which Rajasthan Royals won by 24 runs.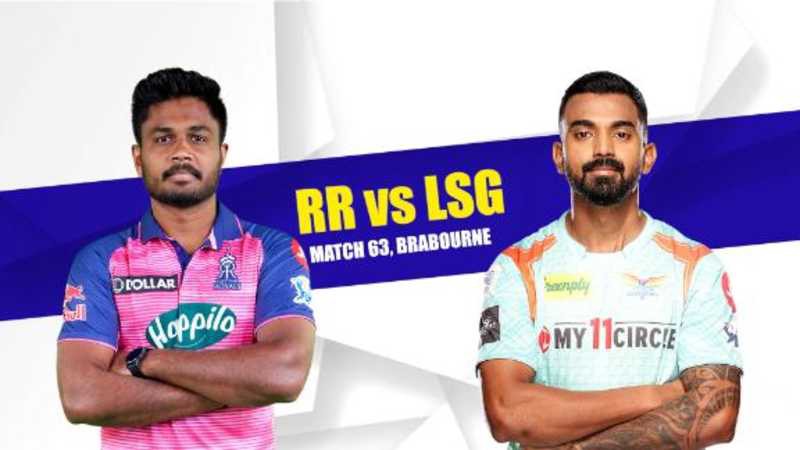 After winning the toss, Rajasthan Royals captain Sanju Samson decided to bat first, losing 6 wickets in the allotted 20 overs and collecting 178 runs.

Yasashvi Jayaswal was the top scorer among the Rajasthan Royals batsmen with 41 off 29 balls. James Neesham scored 14 off 12 balls, Ravichandran Ashwin 10 off 7 balls and Trend Bolt 17 off 9 balls, 4 runs from extra.

Lucknow Super Giants bowlers rabhi bisanaya 4 over the ball 31 runs with 2 wickets, Ayush badhoni 1 over 5 runs, 1 wicket, Jason Holder 2 over 12 runs, 1 wicket and abhesa Khan 3 over the ball 20 runs with 1 wicket said.

Chasing a target of 179 runs, 154 runs losing 8 wickets in the stipulated 20 abhare Lucknow Super Giants, they are 24-run defeat.

Lucknow Super Giants of the batsman's 39-ball 59 runs Deepak Hooda, the Markus stoyanisa 17-ball 27 runs, krunala Pandey 23 to 25 runs, and KL Rahul 19-ball 10 runs, no other batsman double-digit mark can fulfill there is no extra 15 runs.

Rajasthan rayelsa the bowler Trent Boult, 4 over the ball 18 runs with 2 wickets, prasidha krisna 4-over 32 runs and 2 wickets, Obed mkakou 4 over for 35 runs in 2 overs, rabhicandana Ashwin 4-over 24 runs, 1 wicket and iyujabhendru Chahal 4 over 1 with 42 runs and took a wicket with the ball.

Trent Boult was awarded Man of the Match award.

Thank you for reading my post about today's game.