Bismillahir Rahmanir Rahim
The Indian cricket team is touring England at the moment, now the fifth Test match is being played with England, today is the second day of the fifth Test match between India and England, England lost one wicket at the end of the second day of the fifth Test match and collected 16 runs. Lance's break on the second day of the fifth Test is underway.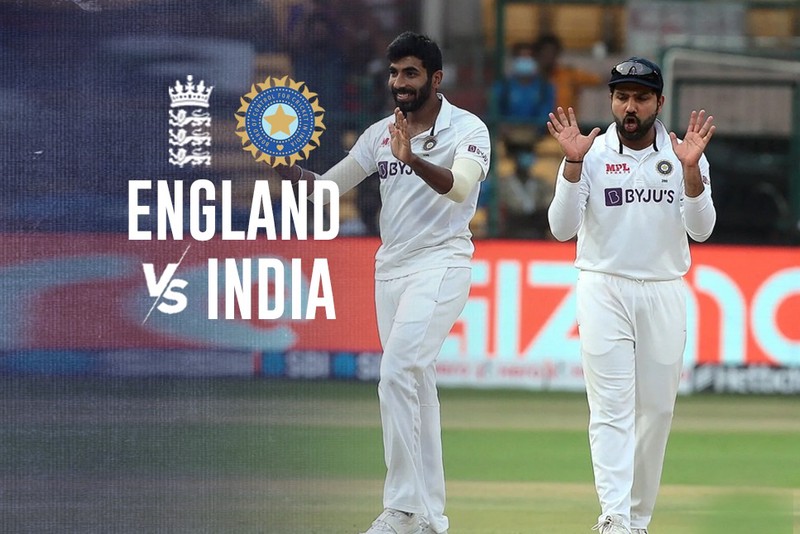 Earlier, England captain Ben Stokes won the toss and elected to bowl. India lost all their wickets in their first innings and scored 416 runs.

Rishabh Punt top-scored for India with 146 runs off 111 balls with 20 fours and four sixes, Ravindra Jadeja 104, Hanuma Bihari 20, Subman Gill 17 and Suresh Ayyar 15. Chetassar Pujara scored 13 runs, Mohammad Sami 16 runs, Virat Kohli 11 runs and Jaspreet Bumrah 31 runs, 40 runs came from extra.

In the first innings of the match, Jaspreet Bumrah scored 35 runs in one over, which is the highest run in one over in Test history.

Among England's bowlers, James Anderson took 5 for 60 off 21.5 overs, Matty Potts took 2 for 105 in 20 overs, Ben Stokes took 1 for 47 in 13 overs, Joe Root took 3 for 23 in 23 overs, and Stuart broad 1 wicket for 89 runs with the 18 over.

The England cricket team lost one wicket before the break and collected 16 runs, the England cricket team is behind by 400 runs, the only wicket for the Indian cricket team was taken by Jaspreet Bumrah.

Jaspreet Bumrah is currently the captain of the Indian cricket team in this match. And Ben Stokes is the captain for England.