Bismillahir Rahmanir Rahim
Two matches of the Indian Premier League (IPL) 2022 are being played today, the first match between Kolkata Knight Writers and Delhi Capitals, and the second match between Rajasthan Royals and Lucknow Super Giants. Today I will discuss the first match.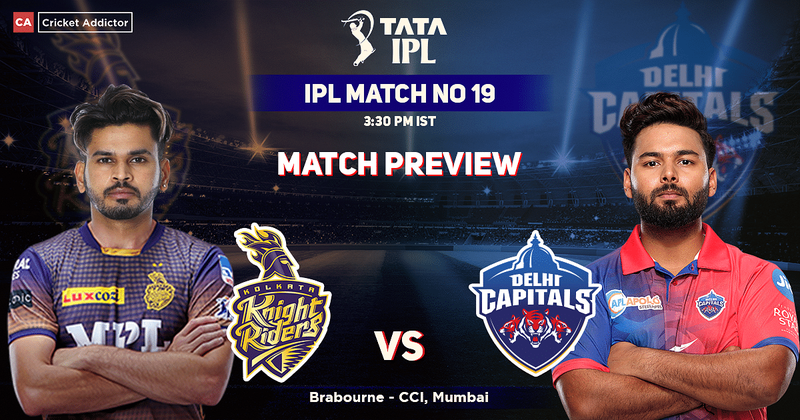 After winning the toss in the first match, Kolkata Knight Writers captain Shuresh Lair decided to bowl first, losing 5 wickets in the allotted 20 overs for the first time.

David Warner (61 off 45 balls), Prithvi Shaw (51 off 29 balls), Sharjeel Tagore (29 off 11 balls), Axar Patel (22 off 14 balls) and Ishan Punt (27 off 14 balls) were the top scorers for the Delhi Capitals.

Among the bowlers of Kolkata Knight Writers, Sunil Narine took 2 wickets for 21 runs off 4 overs, Andrew Russell 2 overs 16 runs 1 wicket, Chakraborty 4 overs 44 runs 1 wicket, and Umes Wadab 4 overs 48 runs 1 wicket.

After losing all their wickets in 19.4 overs for the target of 216 runs, Kolkata Knight Writers scored 171 runs. 18 off 8 balls, and Sam Billings 15 off 9 balls, no other batsman has been able to meet the double digit quota, 6 runs from extra.

Among the bowlers of Delhi Capitals, Kuldiv Yadav took 4 wickets for 35 runs off 4 overs, Khaled Ahmed took 3 wickets for 25 runs for 4 overs, Shardul Tagore took 2 wickets for 30 runs for 2.4 overs, and Lalit Yadav took 1 wicket for 8 runs with 1 over. Does.

Delhi Capitals won by 44 runs, Kuldiv Yadav won the match best award.

Thanks everyone for reading my post today.