Bismillahir Rahmanir Rahim
Kolkata Knight Writers and Mumbai Indians faced each other in the 14th match of Indian Premier League (IPL) 2022 yesterday, in which Kolkata Knight Writers won by 5 wickets.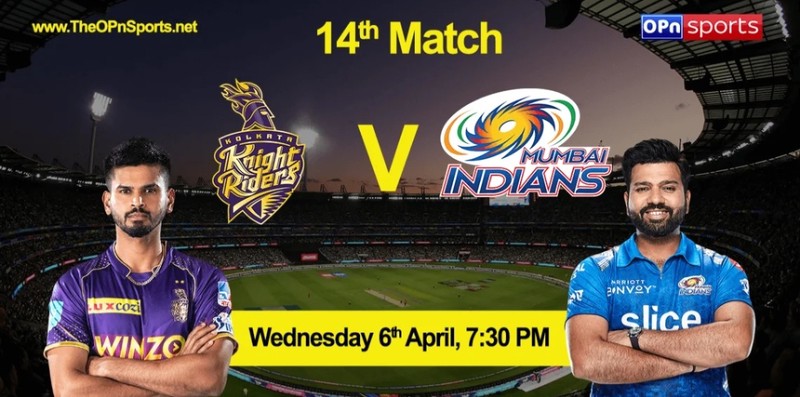 The Kolkata Knight Writers are my favorite team, because Shah Rukh Khan, the owner of the Kolkata Knight Writers, and Shakib Al Hasan, one of our most popular players in Bangladesh and the best all-rounder in the world of cricket, have played in this team for a long time.

After winning the toss, Kolkata Knight Writers captain Suresh Lair decided to bowl first. Mumbai Indians scored 161 runs for the loss of 4 wickets in the allotted 20 overs.

Suryakumar Yadav top-scored with 52 off 36 balls, followed by Tital Verma with 38 off 27 balls, Dewald Bravis with 29 off 19 balls, Kieran Pollard with 22 off 5 balls and Ishan Kishan with 14 off 21 balls.

Among the bowlers of Kolkata Knight Writers, Pot Cummins took 2 for 49 off 4 overs, Chakraborty took 1 for 32 off 4 overs and Umesh Yadav took 1 for 25 off 4 overs.

Playing at the target of 162 runs, losing 5 wickets in 16 overs reached the target. Venkatesh Lair scored 50 off 41 balls, Pot Cummins 56 off 15 balls, Sam Billings 17 off 12 balls, Andrew Russell 11 off 5 balls, Suresh Lair 10 off 6 balls, 3 runs from extra. .

Among the Mumbai Indians bowlers, Timel Mills took 2 for 38 off 3 overs, Murugan Ashwin took 2 for 25 off 3 overs, and Daniel Sams took 1 for 50 off 3 overs.

Receives Pot Cummins Man of the Match award.

Thanks everyone for reading my post today.