Winning one Test did not make it the number one team in the world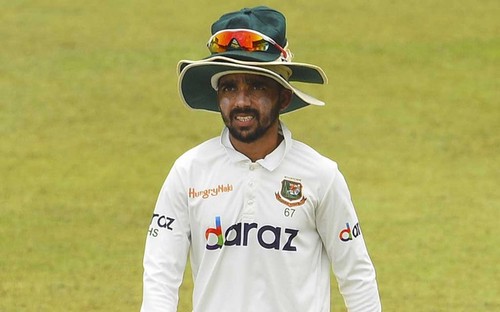 Unexpected success often increases the scope of expectations. Any unimaginable victory raises the boundaries of dreams. Hopes were high for a tour of South Africa after winning a Test in New Zealand. But this time Bangladesh fell head over heels in vain. After the failed series, captain Mominul Haque says the team in Test cricket is in the same place as before.
The reality of the past was the same on the tour of South Africa. There was no victory against the Proteas in any version. This time Bangladesh won not only one win but also ODI series. Then the hopes for the Test series increased even more. In particular, South Africa did not get 5-6 of their first-choice Test XI in the IPL as one cricketer went to the IPL.
Earlier this year, Bangladesh did not win any edition against the Kiwis in New Zealand. Last January, Bangladesh surprised the cricket world by winning the most difficult version. In the Mount Manganui Test, the believers lost to the ICC Test Championship champions New Zealand.