The Zimbabwe series against Bangladesh is not about these two teams, from T20 series to ODI series, Sikander Raja and a batsman of the entire Bangladesh team continue to rule. The question may arise, in which game did Bangladesh enter the field in the series? 3 65 runs from 26 balls in 1st T20I 53626 Only stopped Bangladesh at the start in 2nd T20I let's go back to the ODI series 135 run innings in 1st match 117 runs when Raja took the wicket beat Zimbabwe by a narrow margin but managed the pressure Innocencia was quiet again The field is won with food. More importantly, in these five matches, Bangladesh Motor managed to get Sikandar Raja out twice.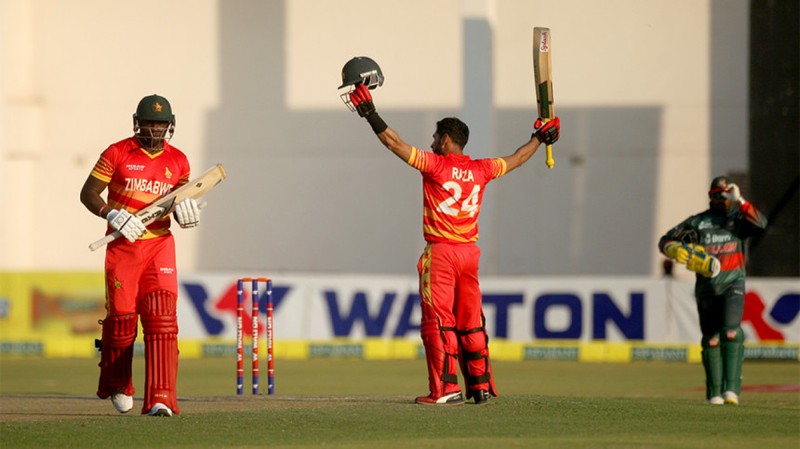 But while Bangladesh is burning, it seems that old history is coming to the fore. The team's first four-year tour of ODI cricket against Zimbabwe was the boys' match against Bangladesh in the first ten, so the main reason for the loss in so many matches was Bangladesh's lack of a strong bowling line-up. After so many years, the image of Bangladesh in the nineties has emerged. Below are some of the fielding incidents from Ajmer and the Bangladesh side against the century against Zimbabwe. Domingo's claim behind Tamim's failure is that cricketers do not learn from mistakes. We may have scored a run in the first game. Runs are low in this match. Not difficult but in one match they were 60 for 3 for 149 in the other match then the boys did not hold the chapter well fielding mistakes many loose balls not many fielding wise Bhola boys tried but from the mistakes it was the most disappointing thing. Good teams will punish if they don't learn from mistakes, Bangladesh will have to be whitewashed against Zimbabwe in the third ODI
Bangladesh whitewashed the same ground in 2011 in the toughest fight. In front of a strong Bangladesh team in the 50-over format in ODIs, there is still a lot to do in this format, so Sikandar Raja pointed the finger at the Bangladesh team. Sitting in the king's seat, the king of Sikander said, "If this happens, be prepared like the best."