Bangladesh will now play the first of a two-match Test series in Durban with fond memories of the one-day series against South Africa. The Tigers are on the verge of a devastating South African 112 win at home. They have been in great form in their recent white-clad jerseys.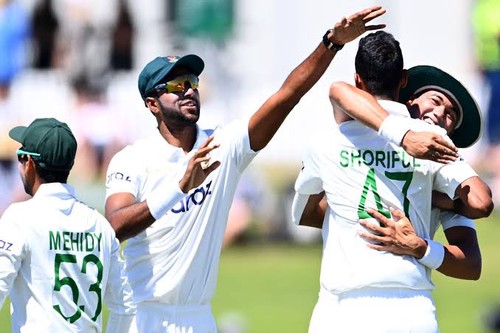 The Proteas captain is under tremendous pressure before he can handle the shock. He doesn't get his terrible weapon Rabada Lungi NGD or Indian cricketers in the IPL usually refrain from hosting the series during IPL in South Africa The South African Cricket Board has also argued with the BCCI on the issue. Winning in white against the Tigers and this time against the Proteas in both the ODIs, the Tigers pacers have been praised in both places.
Patia Management and Dupavillon Dean Elgar think that the newcomers will be able to show their love for Bangladesh if they get a chance. Tiger fans are expected to take responsibility for another memorable victory or series in the hands of professional worshipers of Bangladesh.