IPL 2023: 62 matches have been played in the current IPL so far. Monday was Gujarat vs Hyderabad match. Today is Lucknow vs Mumbai match. Before that, let's know who are the strong claimants of the purple cap this time.
Kolkata: The Indian Premier League has played 62 matches so far in the current season. This millionaire league of India will continue till May 28. The group stage is almost over. All cricket lovers more or less keep an eye on the points table during IPL. Along with this, purple caps and orange caps are also observed. The Purple Cap is awarded to the bowler who takes the most wickets in every season of IPL. In the current IPL, the battle is going on between the bowlers. This time the purple cap is currently in the possession of Gujarat Titans' Mohammad Sami. The top 10 in the race for the Purple Cap include three bowlers from Gujarat who have confirmed the playoffs.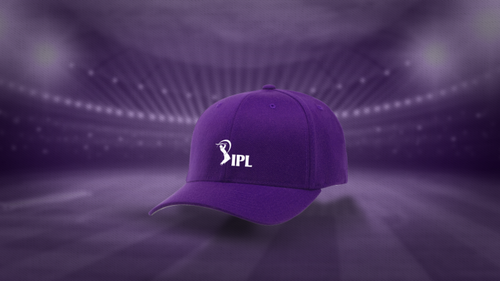 1) Gujarat Titans' Mohammed Sami is leading the race for the Purple Cap. In the current IPL, he played 13 matches and bowled 51 overs and took 23 wickets with 385 runs.
2) Rashid Khan, a member of the champion team of the last IPL, is second in the battle for purple cap. In the current IPL, Rashid has played 13 matches so far and bowled a total of 52 overs, scoring 414 runs and taking 23 wickets.
3) Rajasthan's Yuzvendra Chahal is number three in the race for the Purple Cap. So far in 13 matches he has taken 21 wickets with 392 runs in 48.5 overs.
4) Mumbai Indians' Piyush Chawla is number 4 in the battle for the purple cap. So far he has bowled 47 overs and taken 19 wickets with 357 runs in 12 matches.
5) Varun Chakraborty of Kolkata Knight Riders is at number 5 in this list. So far he has played 13 matches and has taken 19 wickets with 391 runs in 48.4 overs.
6) Tushar Deshpande of CSK is number six in this list. So far, he has taken 19 wickets in 13 matches in this year's IPL. He scored 439 runs in 44.2 overs.
7) The third bowler of Gujarat Titans in the top 10 in the purple cap list is Mohit Sharma. In the IPL this time, he bowled 30.5 overs in 10 matches and took 17 wickets with 230 overs.
8) CSK's star all-rounder Ravindra Jadeja is also in this list. Jaddu at number 8 has so far played 13 matches and has bowled 45 overs and taken 16 wickets with 325 runs.
9) Mohammed Siraj of RCB is at number 9 in this list. So far in the 16th IPL, Siraj has played 12 matches and taken 16 wickets with 327 runs in 42 overs.
10) Arshdeep Singh of Punjab Kings also has 16 wickets. The young pacer of Punjab Kings collected 16 wickets with 432 runs in 44.5 overs in 12 matches. He is at number 10 in the race for the Purple Cap.