When Shane Watson's batting is on the bounce, and then no target remains difficult. Australian all-rounder Watson showed his huge hitting ability against Sunrisers Hyderabad in the IPL. The batsman from Chennai Super Kings played an impressive innings of 96 runs in 53 balls with 4 fours and 6 sixes, and played an important role in capturing a 6-wicket easy victory for his team.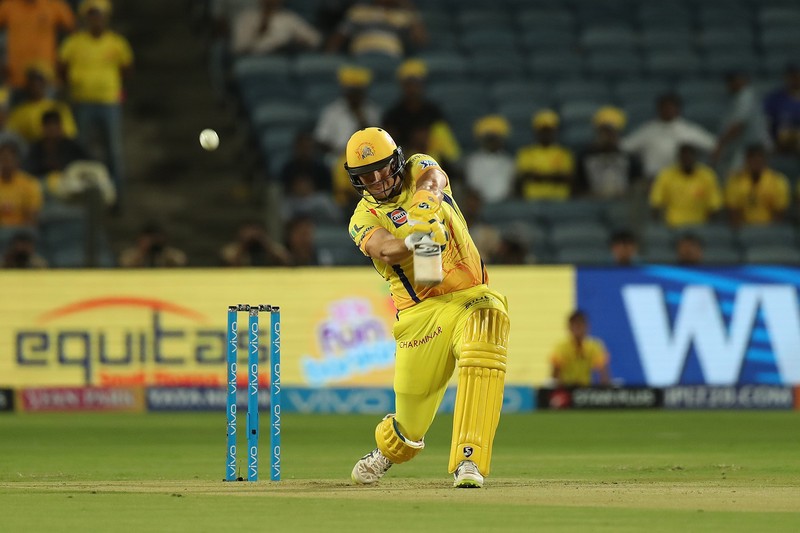 They were unfortunate that even before making a century, Bhuvneshwar Kumar became a victim. Due to this batting of Watson, the honorable score of Sunrisers' 175 runs proved to be dwarf. Kings of Chennai achieved the target by losing four wickets in 19.5 overs. For the team, Suresh Raina also scored 38 runs. Kedar Jadhav and Dwayne Bravo completed the formalities of winning without being nominated.
"For me to miss out on not scoring runs for long as I had throughout the tournament if I had been in a previous team I would have been dropped a long time ago" -SHANE WATSON
Following yesterday's victory, Chennai Super Kings have left behind Delhi Capitals in the points table and then moved to the top.

The Chennai team has 16 points. Earlier, on MS Chidambaram Stadium, Chennai captain Mahendra Singh Dhoni won the toss and invited Sunrisers to bat first. With the help of Manish Pandey's unbeaten 83 and David Warner's 57 runs, Sunrisers lost three wickets in 20 overs to 175 runs, but they had to lose due to Watson's batting.