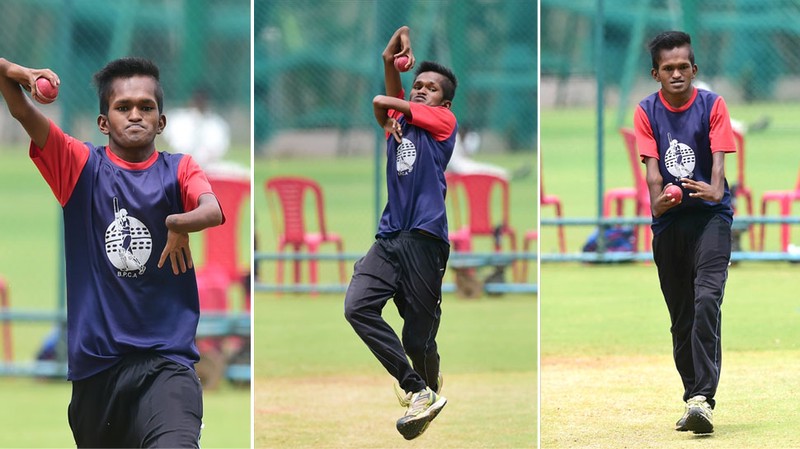 Hello Scorumians,
Today I would like to share with an inspirational story of cricketer Shankar Sajjan. I think this character is very much found in Kachra of Lagaan Picture. I am missing again today this picture. In that picture, Kachra was playing the role as a spinner baller. Whose spin marks did not find the British army. The character of the fictional picture of that time is very much found in today's Shankar Sajjan's character. At this time Shankar's age is 18 years. Two palms of Shankar's hands have completely reversed the rhythm, and it can be almost tremendous for the gentleman.
During practice with Afghan cricketers Shankar Sajjan was seen to the bowl and at the same time, he came in everyone's eyes. Shankar's obstacle was defeated in front of him due to the power of his brain. Afghan cricketer Rashid Khan has said that there was some difficulty in playing Shankar's ball parallel and he could make a very good ball ahead. Shankar, a young boy born to a very poor family of Yadgir district of Karnataka. He has lost her mother in his childhood. He does not even remember her mother. Shankar has faced many obstacles to come into the cricketing world. Along with him, the boys who had often had to listen to him physically disabled.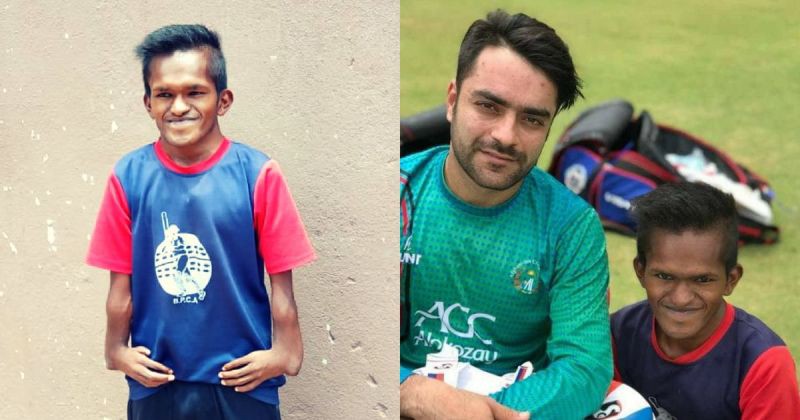 In addition to Afghan cricketer Rashid Khan, Anil Kumble is also one of the greatest inspirations for Shankar's life. At the young age, he had started playing in the small ground near the house. One day he sees an advertisement for spinners in Kannada magazine. Then he joined the Bridge Patel Cricket Academy in Bangalore. Then one-day Indian Cricketer Anil Kumble said, "This boy has the power to do something. There are so many talents in the country that we have to find out."
But one problem was troubling him repeatedly. For the chromosome imbalance, he is unable to catch anything properly and there are other physical problems as well. Still, he is amazed everyone by showing his magic in spin. Shankar said, helping him in practicing Afghan stars was the best moment in his life. In a newspaper, it is said that he is no less than the other and he does not think of himself separately.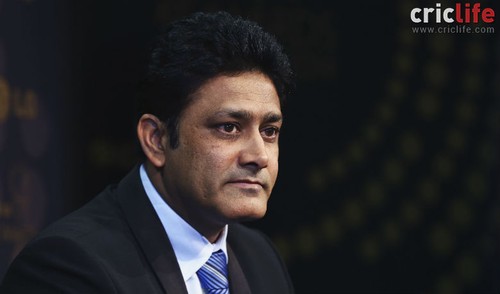 In 2015, Shankar Sajjan was selected in 3000 participants in 'Anil Kumble Spin Hunt'. At that time, only 21 out of 3,000 participants had an opportunity. Since then, Shankar Sajjan is practicing at the Bangalore Academy. His only dream is to take part in India's international team. Shankar believes that BS Chandrasekhar is a very great model in his struggle life. In the end, Shankar has said that he wants to scare the spinners of other countries to scare away his magic spin.
Do you think Shankar should get a chance in India team as a spinner bowler? You must write your suggestions in the comment box, please.

Thank you for visiting my blog.