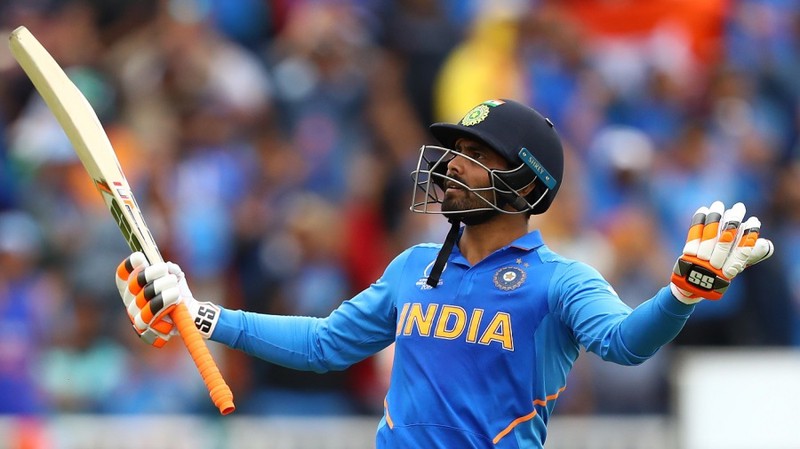 Hello friends, so today I am going to talk about Ravindra Jadeja. Who has played an excellent inning in this semi-final round of World Cup 2019. I am very happy to see that Ravindra Jadeja was in a full form in the batting as well as the fielding lineup. What was the game-changing moment is the bowling of Trent Boult where Jadeja was trying to hit for a six but give an easy catch for Williamson.

It was a totally bad time for team India where all the three openers have gone out in early overs in less than 5 overs where all three wickets Fallen in the early stage. And probably this was the game-changing moment as Rohit Sharma, Virat Kohli as well as KL Rahul as got out in just one run each.
Where after this it was the only hope where Rishabh pant And Dinesh Karthik has to manage the innings and take India to the win. But fall of the wicket of Dinesh Karthik by playing 25 balls and he has just contributed six runs in his inning has disturbed the batting order of team India more than before.
Well on the same time for Hardik Pandya and MS Dhoni came to manage the inning but on the other hand at the same time Hardik Pandya got out. And team India has won more lost in their batting order. Now the only hope was MS Dhoni and Ravindra Jadeja where Jadeja has played an excellent Inning of 77 runs and where there was no hope he got the hope in each and the mind of every fan and told that we are still in the game.
Unfortunately, after the 77 runs, he lost his wicket in the bowling of Boult where he got and very easy catch took the captain of New Zealand Williamson. But the evening was very effective and I am too impressed with the evening where I was not expecting Ravindra Jadeja to make this type of innings in the field. Last but not the least, I would like to say that he has also contributed more in his fielding also he has taken one catch it was very hard as well as he has a direct hit on the stumps and made a run-out.
Quote - "Failure will never overtake me if my determination to succeed is strong enough".
Author- Og Mandino
With Regards @muchukunda