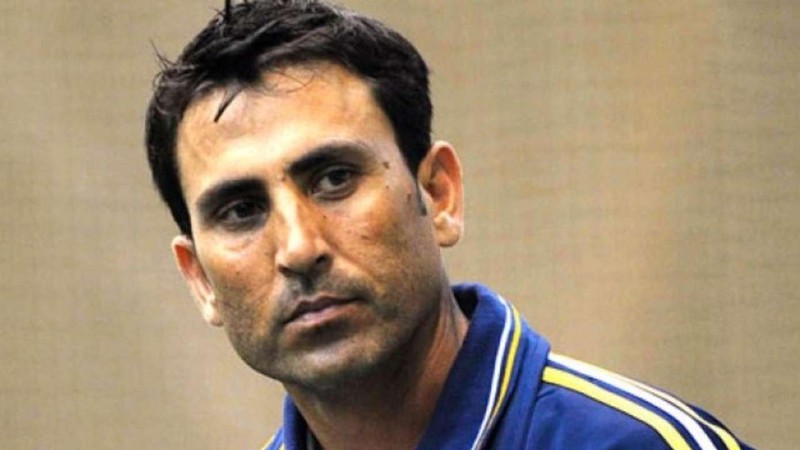 Death is very strange. It is one of the basic things that shape our thought process, and way of life. It also brings a lot of sorrow with it. Sportswriters often bring up death as a suitable metaphor while writing about retirement of sportstar. A sportsman's life is solely dependent on his career and the end of it feels like Death (as a metaphor). But, when you decide to pen an article on Younis Khan death feels like an offensive insensitive metaphor.
This can be interpreted in two ways. His career has seen so many start-stops and still has found a way to flower and flourish. The other interpretation is that Younis has seen seven deaths during his tenure in international cricket. It included his Father, three siblings, a nephew, a brother who was his cricket coach, and a cricket coach (Bob Woolmer) who was very close and mentor to him. He had close bonding with all the seven people and all these tragedies happened while he was on tour or in an active series.
We often acknowledge and are aware of the personal life of Virat Kohli. He lost his father at an early age and he has to go through a lot of emotional trauma before he came back stronger. The same is the case with Sachin Tendulkar during the 1999 Cricket World Cup. Hypothetically, if another tragedy took place in their respective careers, would they be able to come back with the same vigor and play the game. All hypothetical questions have may-be and may-not-be answers.I am taking nothing away from the achievements of both the stalwarts. I am just trying to give a functional purpose to Younis Khan's career. He has shaped his career amidst all these adversities. He has overcome all the tragedies that could have disturbed his focus, Stability, and belief needed to be a top athlete.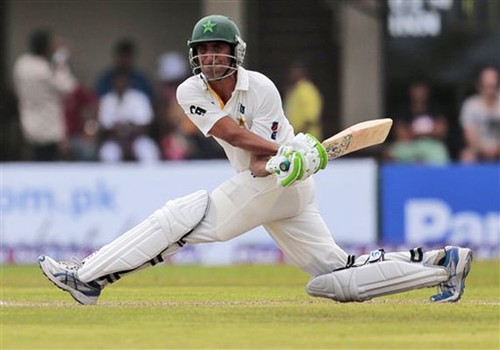 Younis Khan is the highest run-scorer of all time for Pakistan in Test cricket. He has scored 10099 runs in 118 test matches at an average of 52. Younis has scored 34 centuries most by any Pakistani and has 31 half-centuries to his name. This reveals an important stat about his conversion ratio. He also has 6 double centuries to his name which stands joint highest with Javed Miandad. Younis averages more than 45 in all four innings of a test match and has 5 centuries in the second innings most by any player in the world. Khan has scored a century against every test playing nation in cricket. He averages more than 50 at home, away and also at the neutral venue of UAE. Khan holds the record for most catches(139) in Test cricket for Pakistan.
When we glance at Pakistan's cricket history two batsmen stand out from the rest of the pack. A run machine and all-time great Javid Miandad followed by sublime and ever graceful Inzamam-ul-Haq. Khan never had the talent required to match these big names. Still, he outscored both these players at the end of his career.
Then how did Younis Khan succeeded in his tryst with death and lack of talent . The answer lies in commitment to his routine, belief in himself, and the ability to come back and play a blinder of an innings after a brief duration of a lull. Younis was never insecure nor he thought what critics would think about him.
The tour of England in 2016 is the classic example of all the traits mentioned about him. The first test was in the mecca of cricket. Khan was woefully out of form. In the second innings, he scored a painstaking 95 ball 25. The innings was ugly, distorted, and completely opposed to everything that represents beauty in this world. Khan was never worried about how he looks nor was he worried about his reputation. That ugly knock was very crucial to win the test match. Fast forward to the fourth test with Pakistan trailing 2-1 and Khan was out of form. He scored a spectacular gem of an innings where he scored 218. Pakistan eventually drew the series 2-2 by winning the final match.
It was early on day four of the First test match in 2009 between Pakistan and Sri Lanka. Khan is playing a typical skipper's innings batting on 313 and still going strong. Dilhara Fernando bowls a good length and ball comes back in, Khan is on the back foot and fails to make contact with the ball.Stumps are disturbed. This was the last innings he batted on Pakistani soil. The next match was in Lahore. Sri Lanka batted first and accumulated mammoth 606 runs . Salman Butt got run out at team score of 110. Instead of Khan coming out, stumps were called by umpires. He was due to come out to bat the next morning. There was no morning for Pakistan cricket after that day. Terrorist attacked the Sri Lankan team bus during their travel to the stadium. There were no test matches played on the home soil after that. Khan was intimated to give a press conference on that evening instead of batting.
Younis Khan constantly faced challenges that threatened to end his career. But he hanged his boots at a juncture where if someone turns the history books of Pakistan cricket and looks for the greatest Test batsman ever played for Pakistan, the answer will be Mohammed Younis Khan.