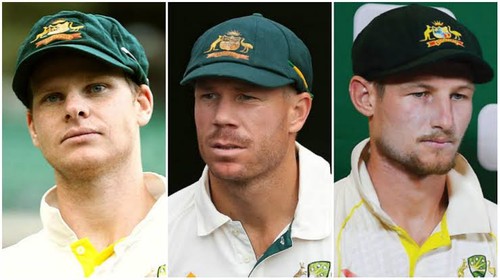 Cambridge Dictionary defines;
Sport as a game, competition, or similar activity, done for enjoyment or as a job, that takes physical effort and skill and is played or done by following particular rules.
However, some sportsperson will do anything that includes things out of the rule books just to win at all cost, when this is done, sport is no more enjoyable for anyone except for the cheater maybe.
This was the case of Australia's Cricketers led by the then Captain Steve Smith, Vice-captain David Warner and Batsman Cameron Bancroft in a Cricket Test in Cape Town against South Africa in March of the outgoing year 2018. Smith along side Warner and Bancroft in a desperate attempt to win the Test tampered with the Cricket ball, TV cameras captured Batsman Bancroft rubbing some yellow object which was later confirmed to be a sandpaper on the ball and then hid it back into his trousers, an unsportsmanlike conduct that Bancroft admitted to, and then by his Captain Smith, who infront of reporters confessed to the plot, and also said the plot had been contrived by the leadership of the Australian Cricketers, though wont give out names but exonerated his head coach Darren Lehmann of any wrong doing.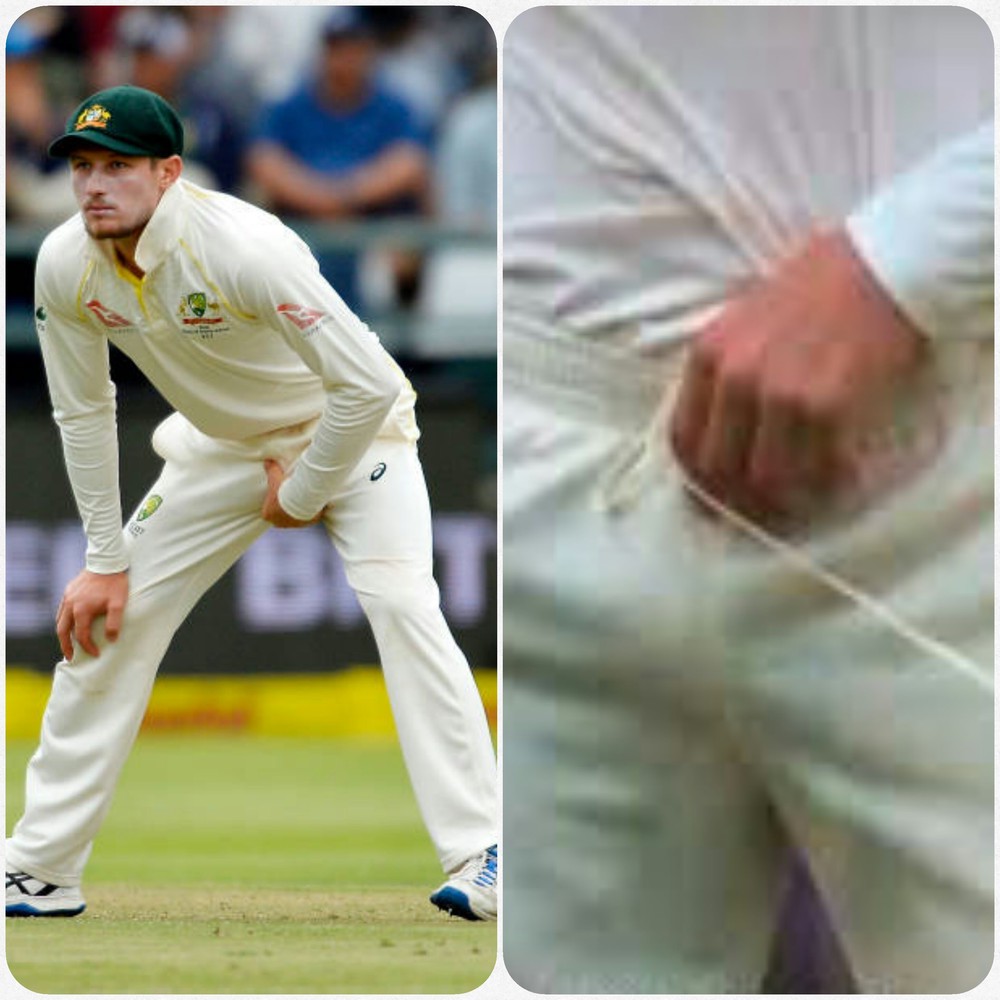 The Cape Town Test was bound to hit the headlines anyways, prior to the ball tampering by Bancroft and co, Vice-Captain, David Warner was involved in an heated argument with a spectator while walking down into the locker room after he had been dismissed by South African fast bowler, Kagiso Rabada on day 2 of the Test.
This is my entry post to @pete Happy Moanday Christmas Eve special
The scandal rocked Australian Cricket community and the act was tagged "shocking disappointment" by the Australian Prime Minister Malcolm Turnball. The 3 Cricketers were immediately stood down and sent home from the remainder of the Cape Town Test.
Vice-Captain David Warner was found guilty by Cricket Australia to be the initiator 'in chief' of the plot and was rightly suspended, Captain Steve Smith was suspended too for his part, he knew about the plot before hand but opted not to prevent it, he was also ridden off any future leadership role until further notice, and to the on pitch perpetrator, Batsman Cameron Bancroft got his fair share of the Cricket Australia punishment too for carrying out the plot, though he got the least punishment of the 3 Cricketers.
Smith, Warner and Bancroft promptly expressed regret over their ugly actions, and admitted they have let everyone down in Australia. Despite these lads apologies, their actions have not gone unnoticed by Santa Claus who was having his yearly long winter nap in the North pole by the time of the shameful act, and the plump, jolly fella in his full, white-bearded face cannot help but raised his big white eye-brow in disapproval and penned down the lads names in his Naughty list,
You lads have been a really bad boys Santa exclaimed.
I have sometime blogged about the side effect of winning at all cost mentality, this is a typical example of the shame and disappointment that comes with if any sportsperson is caught/guilty of any wrong doing in an attempt to win at all cost. Sport is more than just winning, it is use to promote peace and unity, i wonder what sort of unity that will come out of a team/someone that cheated to win. It is almost impossible to see a team or individual sportsperson goes all the way, winning (without controversies) and not losing at all. The old saying of;
Win some and lose some
still applies to every sportsperson, the earlier they admit this reality, the better for them and the sport we all love.
So, to Smith, Warner and Bancroft, Santa has got this to say to you, abide by it and have a clean slate,
Every game has rules, obey the rules, win the game; disobey the rules, lose it; the game of life has loser and winner, play fairly and win - Israelmore Ayivor
ps: all images are google sourced
Thank you all for taking the time out to check, Compliment of the season to all and happy holidays.