Hi juys! Today after many days I will tell you about a first match of Asia cup which was played between Bangladesh and srilanka. This match was played in Dubai. In this match Bangladesh beat srilanka by 137 by the help of Rahim who plays vary nicely and hot first 2018 asia cups century. Srilankan batasmans does not able to make any big innings and lost the match by big margin. So what happen in this match I will tell you shortly means.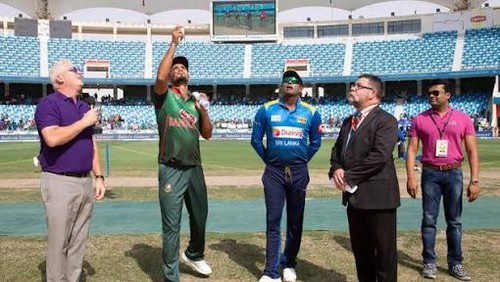 Firstly toss was won by Bangladesh and Bangladesh toss the bat first.After that Bangladeshi openers come into the crease to set a big score in the shape of Tamim Iqbal and Das they does not able to play a big partnership. In first over of the innings Bangladesh lost two big wickets of Das and Shakib they both does not able to score any run. These both wickets was taken by Malinga. In second over Bangladesh lost tamim Iqbal gets inquired this was also big loss to bangladesh.now Bangladesh was on bad Condition. After that Rahim and Mithun plays a fantastic partnership and this partnership leads Bangladesh to win first Asia cup match. They play a partnership of 133 runs. Then at the score of 134 runs Malinga gives one more break through to Sri Lanka in the shape of Mithun who scores 63 runs in 68 balls. Then Bangladesh lost their two more wickets one at the score of 136 of Mahmudullah who scores only one run his wicket was taken by Aponso and second wicket was taken by Mosaddek Hossain who also scores one run his wicket was taken by Milinga. Now the score of Bangladesh was 142-5.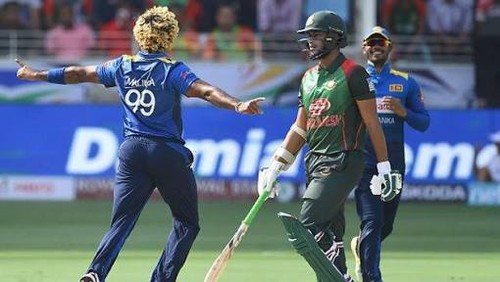 Then Mehidy Hasan comes into creaae. He and Rahim plays a partnership of 33 runs and at the score of 175 runs Bangladesh lost one more wicket of Mehidy Hasan who scores 15 runs.His wicket was taken by Lakmal.. After that Bangladesh lost two more wickets of captain Murtaza who scores 11 runs and rubul who scores just 6 runs. Now the score of team Bangladesh was 203-8.After that Mustafizur comes into crease he and Rehim plays a partnership of 26 runs and then Mustafizur gets run out he scores 10 runs.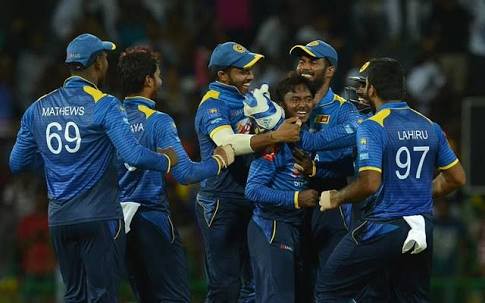 Rahim was playing vary well he pass through a century and gives nice score to team Bangladesh. Then Tamim Iqbal with one hand comes into creaae he plays only few balls on the other side Rahim was playing like a fire. They play a partnership of 32 runs and pushes her team to score of 161 runs. Then Rahim gets out he scores fantastic innings of 144 runs.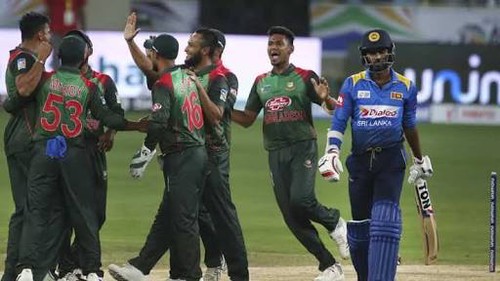 After break srilankan openers come into the crease to chase the score of 162 runs.But they lost quick wickets from initially. Firstly Tharanga and Mandi's comes into crease they play a partnership of 22 runs in which all runs was made by Tharanga. Then Sri Lanka lost Four quick wickets. One at the score of 22 runs of Kusal Mendis who scores golden duck,second at the score of 28 runs of Tharanga who scores 27 runs,third wicket at the score of 32 runs of de Silva who also scores also golden duck,and fourth wicket at the score of 38 runs of Perera who scores 11 runs.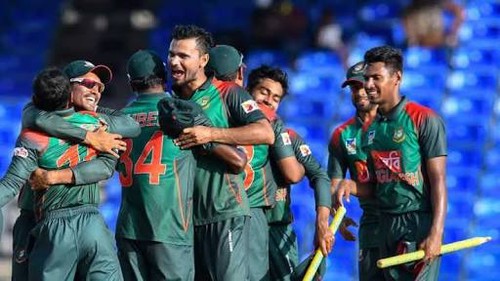 After that Shanaka and Mathews plays a partnership of 22 runs and pushes her team to 60 runs. Then again srilanka lost three quick wickets. Now the score of team srilanka was 69-7.After that Dilruwan Perera and Lakmal plays a partnership of 24 runs and pushes her team to score of 120 runs. Then srilanka lost their two reaming wickets and lost the match by huge margin of 137. Rahim was given as man of the match.
I HOPE YOU ALL LIKE MY POST.