Hi guys I hope you all are fine today I will tell you a short summary of 2nd T20 match which was played between Pakistan and south Africa yesterday. After losing two series one test series and Odi series Pakistan once again lost one more series yesterday I.e t20 series in this series Pakistan lost 2 of 2 match . Pakistan is no. One t20 team but in this entire series Pakistan can not able to prove themselves . Pakistan cannot able to win any series in this tour and this is not good for them because this year is the year of world cup. In this tour both batting as well as bowling of Pakistan team was not much good. But south African players play fantastically and win all the three series .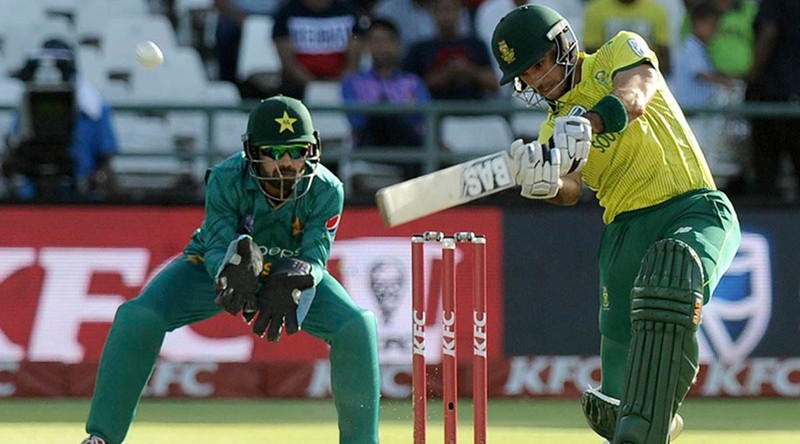 In the yesterdays match south Africa beat Pakistan by 7 runs and wins the series by 2-0. So what happen in this match I will tell you in detail. Firstly south Africa had to bat first and their openers come into the crease in the shape of Hendricks and Janneman Malan they both play well and score 58 runs partnership in just 8.4 overs. In 9th over imad waseem takes the big wicket of Janneman Malan who was playing well he scores 33 runs in 31 balls with 3 fours and 2 sixes. Then van der Dussen who was a young new player comes into the crease he has proven himself already in odi with a nice average. He and Hendricks play a 32 runs partnership 4 overs then Hendricks gets run out at the score of 90 runs in 13th over he scores 28 runs in 27 balls with 3 fours this throw on Stamos was thrown by shadab Khan.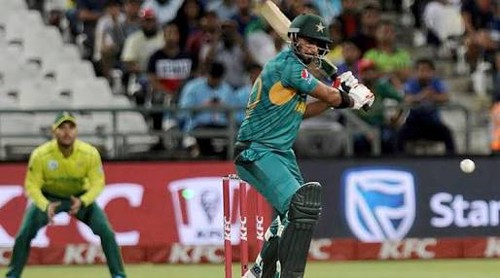 After that captain Miller comes into the crease he and Dussen play a partnership of 36 runs and pushes her team to the score of 126 runs in 16 overs. In the first all of 17th over which was bowled by Shaheen afraid Dussen gets caugh out who plays a nice innings of 45 runs in just 27 balls with 1 four and 4 big sixes. Then Klaasen comes into the crease. Millar starts playing like a fire and play 65 runs in just 29 balls and remains not out. Klaasen also remains not out but he just score 5 runs in 7 balls. In last four overs SOUTH Africa score 62 runs. That was big turning point in this match.In the bowling side of Pakistan imad waseem and Shaheen takes one wicket both.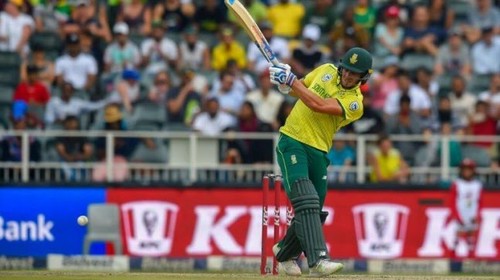 After the innings Pakistani batasmans comes into the crease to chase the targets of 189 runs. Firstly babar azam and fakhar zaman comes into the crease they score quick 45 runs in 4 overs but in last ball of this over Pakistan lost their first wicket in this shape of fakhar zaman. Who scores 14 runs in 9 balls with 2 fours his wicket was taken by handricks. After that Talat comes into the crease he and babar azam plays a fantastic partnership of 102 runs and pushes her team to the score of 147 runs in 16 overs. They both play a half century innings babar azam was close to his century. In 17th overs first ball Hendricks takes the big wicket of babar who scores 90 runs in 58 balls with 13 fours and 1 six. Now team Pakistan need 42 runs in 23 balls that was not much tough but the quick fall of wickets Pakistan remains 7 runs short in this match. Pakistan scores 181 runs and losts the match by 7 runs. In the bowling side of south Africa Phehlukwayo takes 3 wickets , Chris Morris and handricks takes 2 wickets each.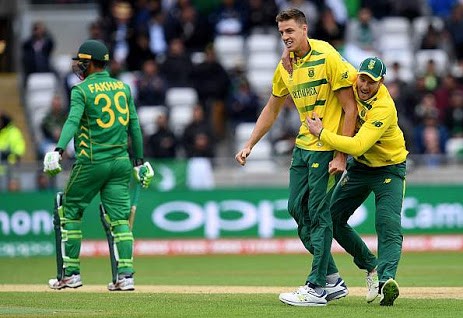 David Miller was given as the man of the match .
Thanks for reading.