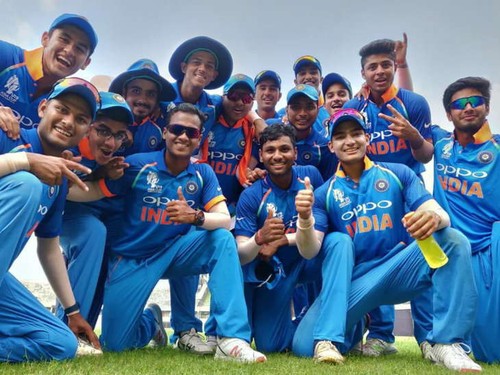 India won the title by winning five consecutive matches
India's successful 85 and captain Parsimran Singh scored 65 runs
Harsh Tyagi is the most successful bowler, he took 6 wickets
India's under-19 cricket team defeated Sri Lanka by 144 runs on Sunday. This is India's fifth consecutive win in this tournament. Batting first, winning the toss, India scored 304 runs losing three wickets in the allotted 50 overs. Sri Lanka's team went out to chase the target all out on 160.

Jaysawal has scored 85 runs in India's highest ever score. Apart from them, Anuj Rawat scored 57 runs, Angelic 31, Captain Parsimran Singh scored 65 and Ayes Badoney scored 52 runs. Colanna Pereira, K. Senaratne and Dulith Vellalage took one wicket each from Sri Lanka.
Harsh Tyagi shocks 6 wickets
Madura scored the best 49 runs scored by Sri Lanka. Apart from them, Navod Paranithithana scored 48 and Pasindu scored 31 runs. Sri Lanka's seven batsmen could not touch the tenth spot Harsh Tyagi is the most successful bowler from India. He took 6 for 38 in 10 overs. Siddharth Desai 2 and Mohit Jangra 1 wicket shock
Thanks for reading.