Alastair Cook has notched a brilliant century against India on day four in second innings of the fifth and final test of the series between India and England.
This century means now Cook has 33 centuries in his 12 years of cricketing career and is the highest run scorer for England in Test cricket with more than 12000 runs at an impressive average of above 45.
Earlier, after winning the series against India, the former skipper had announced his retirement from all forms of cricket.This means it is Cook's last test and a century in the last innings of last test is quite un explainable. Only Cook can feel that moment. Cook told that this is a right time to retire stating "There is nothing left in the tank now".
Couple of years of frustration with inconsistent form had let the English man to hang his bat. Once who was told by Indian legend Sunil Gavaskar that only he can overcome the record of all time great Indian legend Tendulkar.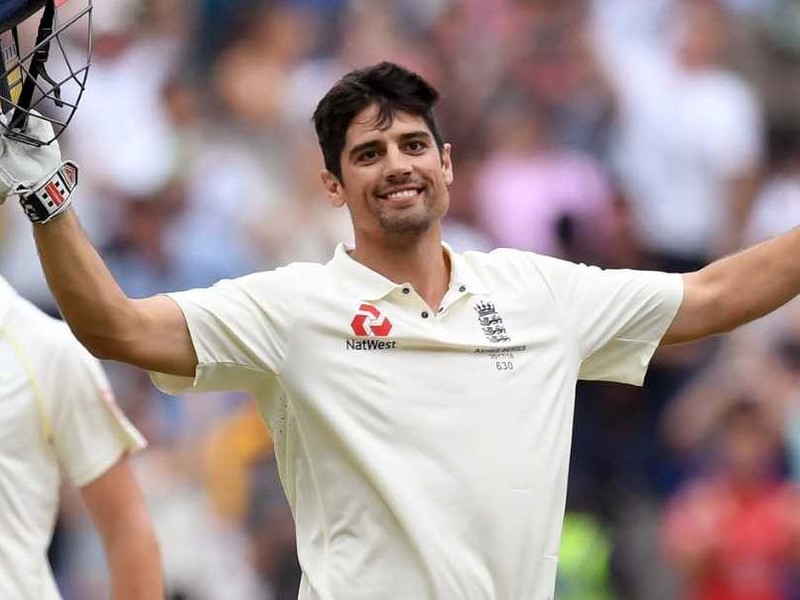 With the final test in easy hand of England as they are leading by more than 283 runs(till now),England and Cook will have the best feeling in the world after winning this match to make the series 4-1 to India. A man of the match title in his last test will surely give him a memory that he will remember in his entire life.