Pakistan must be relieved after that end of the first day. The first day of the third test between these two sides was swinging like a pendulum in favour of both teams. In the end, Pakistan would be happy they survived the hat trick scare from Philander. On the other hand, SA must be confident knowing that they got two crucial Pakistani wickets on the first day of the test. We witnessed twelve wickets in a single day of test match.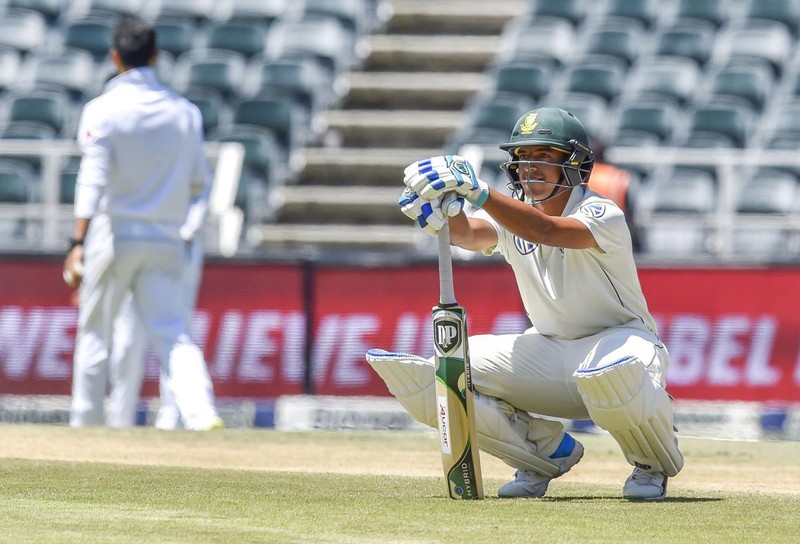 South Africa made a good start with the bat as Markaram made 90 and Amla was solid with his 49. De Bruyn missed his half century by a run before Mohammad Abbas trapped him lbw. Hamza made 41 but none of the batsman converted the start they got to go on and make a big score for SA.
At one point, SA was threatening to make a big total but Pakistan bowlers succeed and did not let SA take the game away from them. Last session of the day saw fall seven SA wickets for 33 runs.
I am not sure how to react to the fall of wickets. Pakistan bowlers were brilliant and came up with effective reverse swings. I don't know why, but with the reverse swings, I am reminded of all those good old Pak superstar bowlers. SA threw away the solid start they had and handed the game to Pakistan.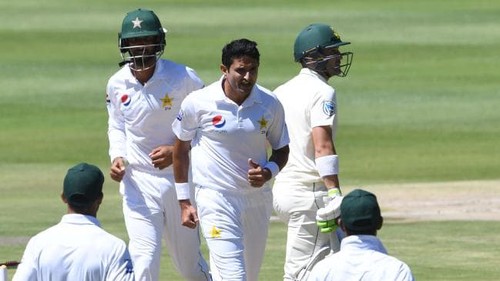 Pakistan fast bowler Faheem Ashraf got three wickets. He did not play the first two test matches. Seeing him bowl now, I wonder why Pakistan did not include him in the team. I used to be a big fan of Pakistan fast bowling contingent when they had Akram, Waqar and Shohaib. They have been producing good fast bowlers like Amir, and lately Afridi but I cannot see in them the confidence and charisma. It may be because I do not follow them enough or because the Pakistan team has not been in winning form for many years now.
I am always critical of inconsistency in Pakistan's batting form and it showed again today. They lost two quick wickets in just the 10 overs of play in the first day. Philander took two wickets in succession and missed his hat trick. Imam Ul Haq is not out on 10 with Abbas yet to open his account.
Pakistan will look to bat deep on the second day. They need a solid partnership to put any pressure to SA bowlers. SA are 245 runs ahead and will look to bowl Pakistan out as early as they can.
Although SA has taken a 2-1 lead in the series, Pakistan would like to bounce back and at least win this test match. On the other hand, SA will be looking to clean sweep the home test series.