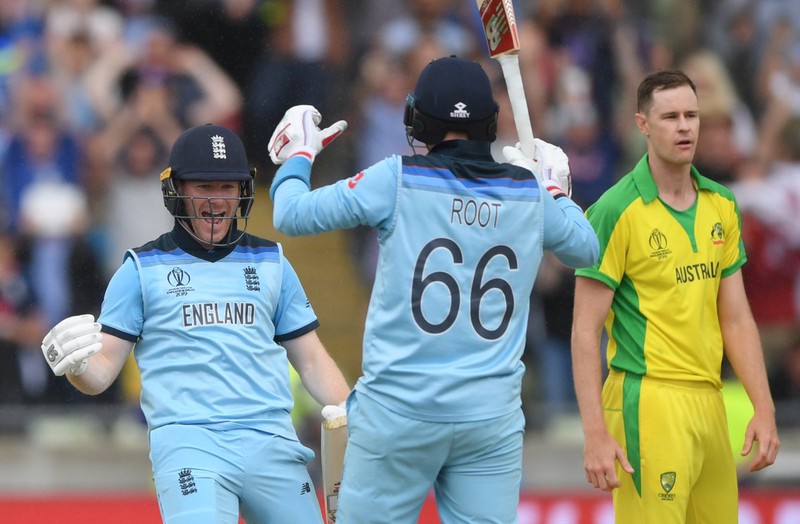 Hello, my dear friends, I hope you guys are doing well. Welcome to my new blog where today I am going to share the match review on Australia versus England. The match was quite very interesting Australia somehow managed to score more than 223 runs but however, England's where eager to complete the match as soon as possible.
Well after having so much great matches for both the team India and Australia came back to their home in their semi-final rounds. So let's review the player's strategies and the scores they have made it. So looking at Australia inning Australia has first opted to bat first and 3 openers have already vanished their innings in the opening. After that Steven Smith came and somehow managed the evening and made an excellent knock of 85 runs.
So, for now, England and New Zealand will face each other in the finals. However, Alex Carry the wicketkeeper of the team has also managed the evening with 46 Run contribution. But after that, no such batsman came that made a good stroke. So with this effort finally Australia was all out in 49 over and made 223 runs.
However, the bowling of New Zealand has made quite impress as Chris Woakes and Adil Rashid both of the players has taken 3 wickets. So after completion of the innings of Australia England came to bat and there is quite nothing is to say s Jason Roy and Jonny Bairstow the opening pair has already completed the match very early. Now the job for joy root and Eoin Morgan was just to take the match to the victory.
Thanks for reading......Regards...