Sachin Ramesh Tendulkar - Sachin Tendulkar Biography
Full name - Sachin Ramesh Tendulkar
Birth - 24 April, 1973
Birthplace - Mumbai
Father - Ramesh Tendulkar
Mother - Rajni Tendulkar
Marriage - with Anjali (Sachin Tendulkar wife Anjali)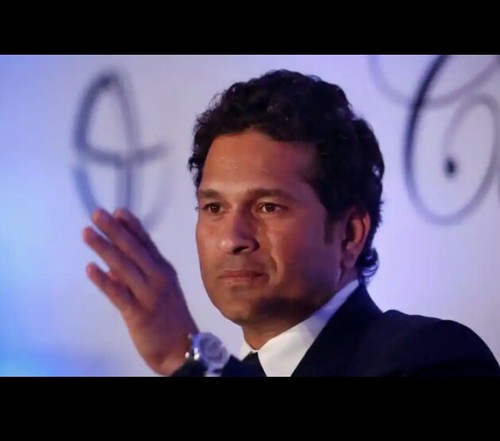 Sachin Ramesh Tendulkar is a former Indian international cricketer and also a former captain of the Indian team, regarded as one of the greatest batsmen of all time in the cricket world. He is one of the highest run scorer of all time in International cricket.
Growing up in the general family, Sachin made his education at Shardashram University in Mumbai. His brother Ajit Tendulkar In his childhood, he recognized the cricketer inside Sachin and guided him right. In cricket, 'Dronacharya' Ramakant Achrekar gave him a capable education. In the Hero Shield match, Vinod Kambli played a record partnership of 664 runs with a personal 326 runs and at the age of 15 he joined the Mumbai team.
During the 1990 tour of England, during the Test series, the first Century (119 not out) and then Australia, South Africa, the tour of the Century continued. Test match against England in 1992-93, Sachin, who played his first 21 Test matches overseas, was the first match in India.
The important thing is that in the semi-finals of the Coca-Cola World Cup Oneday match in Sharjah and forgetting Sachin of the finals, due to such parformance all people started looking towards Sachin as 'miracle'. His performance was known as 'Desert Storm'. Two days later, in the final match against Australia, Tendulkar once again won 134 runs in 131 balls, giving India victory.
After this match, the 'Cricket international' magazine also honored her as the second brandman. And that's why he did not own a brandman.
Sachin was troubled because of the 'tennis ablos' and canopic pain between 2005-06. Still, he kept consistency in his performance by doing a little bit differently in his game. In the history of world cricket, the highest run-scoring run of 248 not out, comprising 4 double centuries of his 39 centuries. In the one day match performance, he used to get the maximum 42 centuries and a record of total 89 Half centuries.
Sachin had been captain of this continuous game, but he did not succeed. But along with the game, Sachin achieved success in getting love and respect from all over the world. Sachin, who always remained sensitive, did not bring a missile in front of the whole world.
Today, from the increase in the world to the word of the child, cricket means Sachin Tendulkar.