The International Cricket Council Rankings simply known as ICC Ranking is the widely famous system to review the current form or performance of Teams as well as the Players. This system is divided by 3 categories according to the 3 Formats of the cricket matches Test, One Day Internationals or ODIs and International T20s simply IT20s. and each categories has 4 divisions to take a view on different different statistics. Like Teams, Batsmen, Bowlers and All-Rounders. In this article we are gonna see how many Indian Batsman is in the Top ICC ODI Ranking. So without wasting anytime Lets Begin:
#15. MAHENDRA SINGH DHONI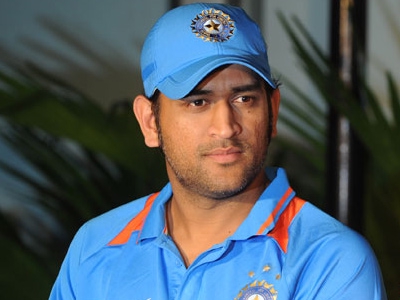 The Former Indian Captain is in the 15th Position with 714 Points. The Right Hand Wicket-Keeper Batsman recently celebrated his 37th Birthday. He recently backed home after playing the IT20 and ODI series against England. He took retirement from Test Cricket in December 2014 to play the 2015 World Cup and we are hoping that he will play the 2019 World Cup too. After so much controversy about his captaincy and batting performance, he left his captaincy from IT20 and ODI. And after that his performance getting improved magically. He currently played 320 ODIs and hits more than 10,000 Runs and also hits 10 Centuries and 67 Fifties. And who can forget his smashing 183* against Pakistan which is still his best score in the ODI. In the recent 3 ODI series against England he scored 37 and 42 Runs in 2nd and 3rd ODI respectively. There are some rumors that he will going to take retirement from the International Cricket, let's hope that it is just the rumors cause we want him in the 2019 World Cup.
#10. SHIKHAR DHAWAN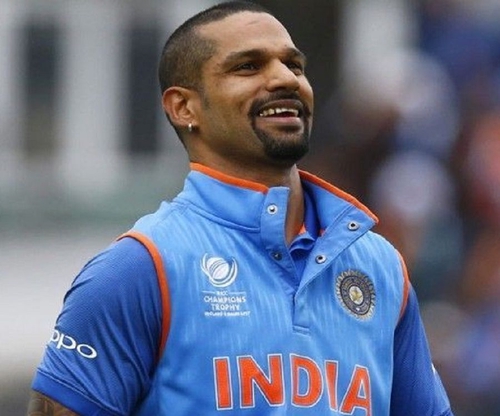 Indian Opening Batsman Shikhar Dhawan is in the 10th position with 770 Points. The Right Hand Hitter Currently touring England for 3 IT20, 3 ODI and 5 Test. While India won the T20 series but lose the ODI. Lets see what is going to happen it the Test series. The 32 year old Delhi boy of Team India currently played 102 ODIs and scored 4361 Runs with the help of 13 Centuries and 25 Fifties. With the Strike Rate of 94, he is one of most aggressive batsman in the Indian Team. In the last ODI series against England he scored 40 in 27 balls, 36 in 30 balls and 44 out of 29 balls. Cause of his mustache, his aggressive and fearless batting style and his attitude, his fellow cricketers named him Gabbar. We wish him all the best for the Future 5 Test Match Series against England which starts in August 1st.
#4. ROHIT SHARMA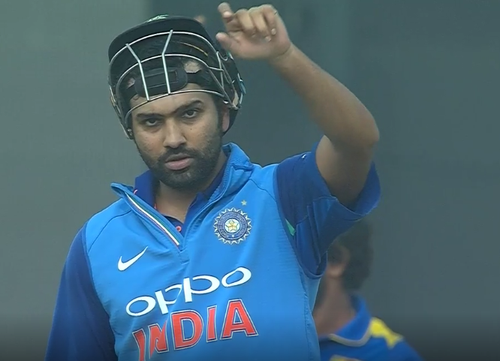 Rohit Sharma is in the 4th Position with 806 Points. The Right Hand Opening Batsman currently is in England for the Test series. He is the only player who scored not one but 3 Double Centuries in the One Day Internationals. The first one against Australia, 209 Runs in just 158 balls in Bangalore with 12 Boundaries and 16 Sixes. The 2nd one against Sri Lanka, 264 Runs in 173 balls in Kolkata with 33 Fours and 9 Sixes. And the last but not the least 208 Runs (Not Out) in 153 balls again against Sri Lanka in Mohali, Punjab with 13 Boundaries and 12 Over Boundaries. The Indian Vice-Captain played 181 ODI matches and scored 6730 Runs with 3 Double Centuries, 18 Centuries and 34 Half-Centuries. In the last 3 ODIs against England he scored 137, 15 and 2 Runs with 51.33 Average. We wish him luck for the upcoming Test series against England.
#1. VIRAT KOHLI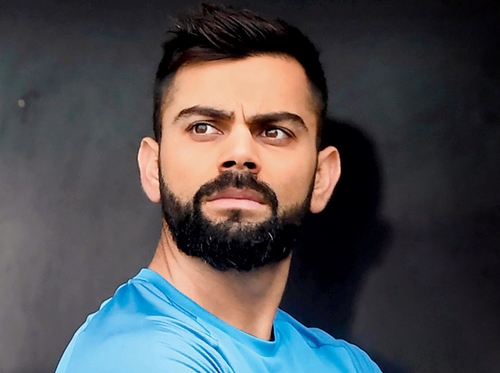 As we all guessed the Indian Captain is in the Top position with 911 Points. The No. 3 batsman currently in a little vacation with wife Anushka Sharma in England. He will soon join his team squad for the upcoming Test series against England. The 29 year old Right Hand Batsman played 211 ODIs and hits 9779 Runs with 35 Centuries and 48 Fifties. He is currently the 2nd Batsman who have most Centuries in the ODIs (1st is Sachin Tendulkar with 49 Centuries). In the recent ODI series against England he scored 75 in 82 Balls, 45 in 56 Balls and 71 in 72 Balls with the amazing Average of 63.67. In this series he become the fastest Batsman to reach 3000 Runs as a Captain in just 49 innings. Lets see how many records he will gonna break in the upcoming 5 Test Series against England starting on August 1st in Edgbaston, Birmingham.
Among these 4 Batsman who is your favourite? and Why? Please comment down below. And share your thoughts about the forthcoming Test series in the comment below. Thank You For Reading!!