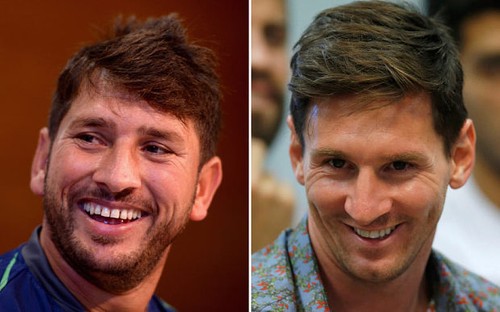 After Ronaldo Lionel Messi is one of the most popular football 🏈 players in the world 🗺, today I am not going to say anything about this legend, instead I will be putting light on the sensational performance of his clone. The reason why I am saying this is that he resembles the football star Lionel Messi by face. It might not be wrong to call him the Messi of cricket. If you don't believe, look at the photo keenly.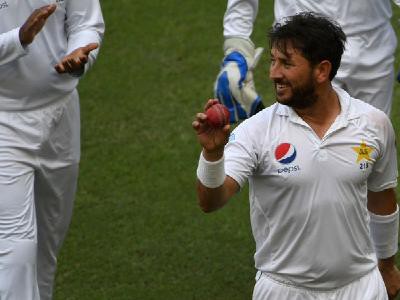 Yasir Shah is the star performer in Pakistani bowling line-up in the longer format of game he is one of the leading wicket takers in year 2017 and 2018. Yasir Shah is playing his 32nd test match and we can say he is still in his initial stage of the carrier, Yasir Shah is the big fan of Shane Warne if I am not wrong Shane Warne didn't got such success as Yasir Shah did in his carrier till date. In the 32 tests which he has played till date Yasir Shah has got 192 wickets and if he got kicking in the second innings also he might reach close to 200 wickets in the ongoing test.
Yasir Shah started his career at the age of 15 but he didn't got any opportunities initially. He came to limelight after a gap of nine 9⃣ years when Pakistan 🇵🇰 played a 3 match ODI series against Zimbabwe 🇿🇼 in the year 2011. Yasir Shah is currently the trum card of the Pakistani side, he become the joint fastest cricketer to get 150 wickets in 27 test matches.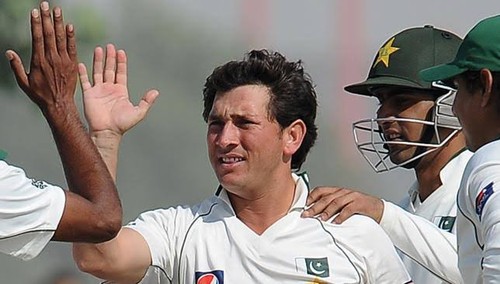 Now letus take a look at his performance in the current game, firstly Pakistan 🇵🇰 declared their innings at the score of 418 runs with splendid centuries of Haris Sohail and Babar Azam. After putting Newzealand into bat the opponents managed to score 32 runs without any loss at the end of day 2. The duo started the innings well on day 3 and they were 50 for the loss of no wicket, but it didn't took much time to change the things.
The destruction started when Yasir started his 9th over and took 3 important wickets in a single over. His awesomeness didn't stopped here and collapsed all the remaining batting after lunch withn few runs and the whole team was bundled out under three figures, the just managed to score 90 runs in their first innings. Yasir took 8 wickets and a run out for 41 runs in 12.3 overs.
In second innings Newzealand are now 131 for the loss of two wickets and both the wickets were taken by clone of Messi, letus hope for another star 🌟 performance from clone of Messi.