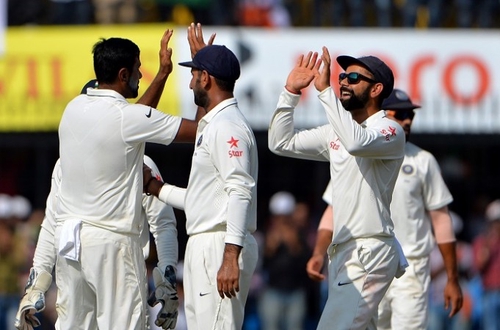 After rain interrupted two days, we finally had a full day of cricket and I might say it was a great day for England and especially for Chris wakes who scored his maiden test hindered and is looking positive, I guess he is going to be headache for the bowlers today as well.After wining the toss and opted to bowl the English men were not able to bowl even a single ball on the first day of the match and the whole first day was rain interrupted. On the second day of test it was the game of rain, shadows, and bright sun. Somehow 36 overs were bowled on the second day of the match. Excellence of Jimmy Anderson and Co. restricted Indian team at 107 at the end of the day and play was called of for the second day. For England Jimmy Anderson took 5 wickets giving 20 runs and Chris wakes two important wickets, Broad and Curran also didn't disappointed and the took one wicket each. Chateshwar Pujara was a bit unlucky and he got run out just before lunch and I might say he was looking positive and his wicket took the game over from India.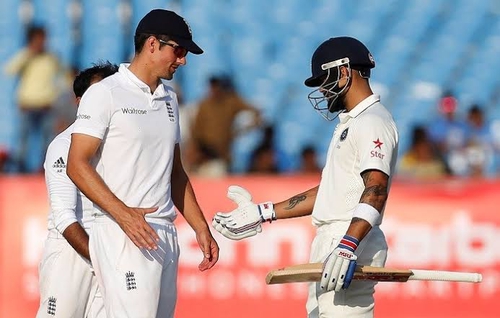 VIRAT KOHLI resisted a bit at the crease but his resistance was not enough to take his side home, soon he got out on a jaffa from Chris wakes after making 23 runs of 57 balls. Then it was a partnership between Rahane and Ashwin which made things a little better but soon Rahane lost his wicket and team came in trouble again. Ashwin played some good cricket and remained the highest scorer in the first innings by making 29 runs of 38 balls.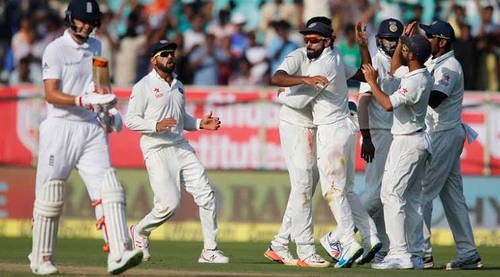 On day 3 India started of well by picking up early wickets and none among the four top order players crossed the 30 run mark though every player got a start but lost their way. Shami bowled superb and was pick of the bowlers. It was the partnership between the highest run scorer in all formats (Johny baristow) and Chris Woakes who set a strong partnership and dragged the match completely in their favour. Chris Woakes was brilliant with the ball and now follows it up with his maiden Test ton. Jonny Bairstow missed out on his hundred but he was equally superb. They've batted India out of the game. They'll also be smart to not waste any more time, with the weather being as it is. Probably an overnight declaration and get right into India's vulnerable top-order in the morning.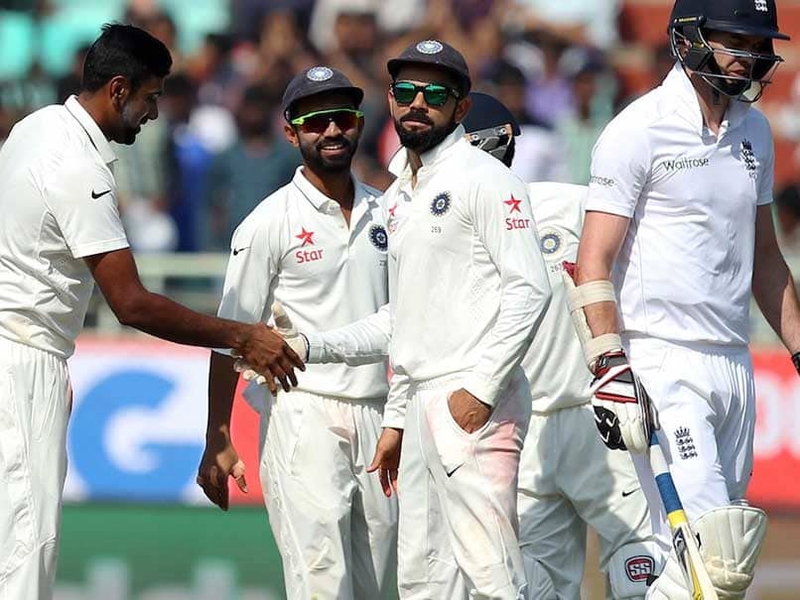 At the end of the day England were 357 for the loss of 6 wickets leading by 250 runs. The only positive right now for India is 92% chances of rain tomorrow! Fingers crossed for that!!.....