India, the best reached nation in test cricket has lost the 1st match against Bangladesh.
It had been proven in past also, any team can beat the better team, of they can perform their level best in the match day.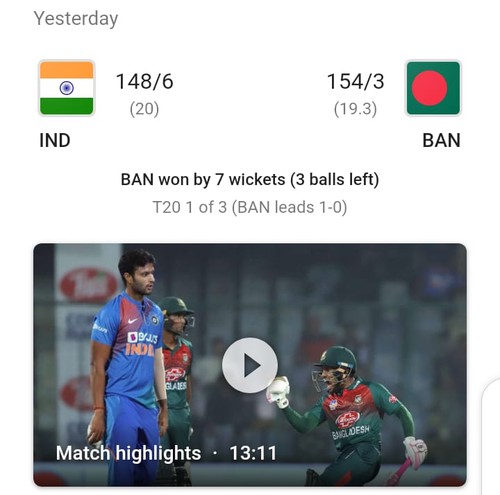 It's really interesting to see Bangladesh performing well continuously in cricket from last some years.
All the best to both the teams for future assignments.