It's the end of 4 day and just 1 day left for the result in the midst awaited world test championship.
Till the 4th innings it was likely to Australia win the match, but India responded nicely in the last innings of the match.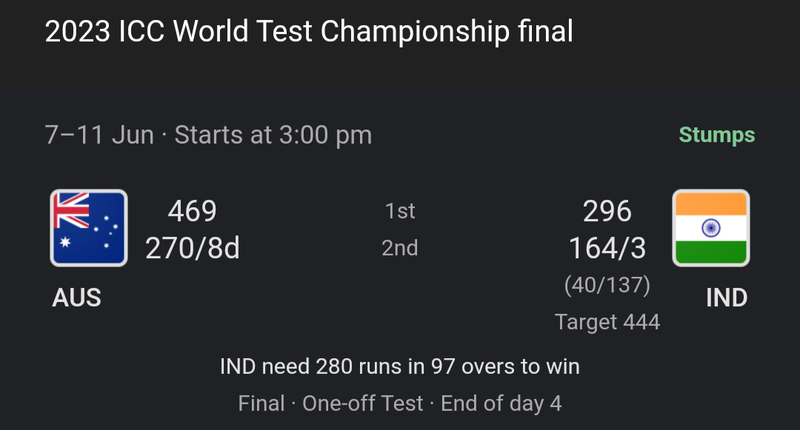 Either India has to score 280 runs tomorrow or Australia has to take 7 more wicket.
Indian lower middle order has shown very good resistance in last innings, also Kohli is still on the crease with rahane.
It would definitely a challenge for Australia now to take 7 wickets.
But we have to wait to see the result.