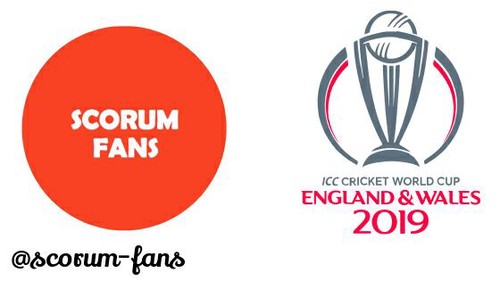 Scorum-fans is inviting all scorumties to write posts related to the ICC Cricket World Cup 2019. The posts will be curated by Scorum-fans in a bid to get Scorum ready in time for the ICC World Cup 2019 when it Kicks off in England on May 30 this year.

Here are a few conditions that you will have to meet when you are posting post:-

1. Please include the tag #iccworldcup when you are posting
2. No plagiarism will be tolerated. If plagiarism is detected, you will be permanently barred from curation awards
3. The post must be related to the ICC Cricket World Cup. It can be a post on matches played before or on the history of the tournament. It can be an opinion on the most likely constitution on any team or on why you think why a particular team has got their team selection wrong.
4. All the posts will be curated by Scorum-fans and will be rewarded on the merit of the posts.
5. You post link must be submitted by you the scorum-fans discord channel #iccworldcup-posts in order to get curated by Scorum-fans.

Also, do not miss the upcoming free-bet promotion by Scorum-fans for soccer lovers and bettors. You will be treated to an increased reward pool this coming Friday.
If you wish us to host anything for your favourite sports tournament than get in touch with us on the Scorum-fans discord server. We welcome you wholeheartedly.
And please vote @scorum-fans as your witness. Its very easy, just go through below link :-