Hi Scorumians :》
We should know the Australia Vs Pakistan test match is currently running.In the 3rd day of test match Pakistan's Batsman Azhar Ali has been run out ridiculously.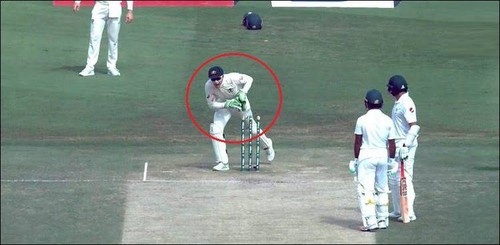 In that moment there are two Pakistan's Batsman in the field.One is Azhar Ali and the other Safik.They are played total 130 match scored over 9000 runs.Also they scored 25 centuries and played more over 20000 balls.So, we can not say that they are new in test match.They are very expart players in test match.But recently the problem called "Brain Fade" is very popular in cricket.For this problem players are feel very depressed.
By this reason players has been faced many problems.Such as run out,catch miss,miss fielding etc.Even players bite the ball in the match.But that was the unbelievable moment which has been happened by Azhar Ali and Safik.This scene is not happened in the cricket history yet.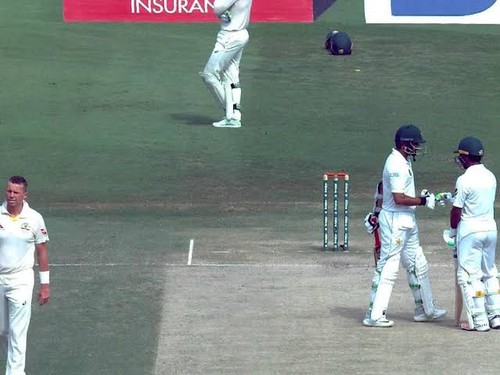 That moment was happened in the 9th over.Azhar Ali on the strike with 64 runs.He hit the 3rd ball of the over and the ball was going to the boundary line.After saw the ball Azhar and Safik was thought that this will be a boundary.Suddenly the ball has been stopped in the closer of boundary line.But the batsman don't noticed that.They was busy to talk themselves in the middle ground.At the same time M.Stak take the ball and throw the ball to the wicketkeeper.As soon as possible wicketkeeper hit the stamp and got the wicket.But in that moment Azhar Ali and Safik sawing this but they don't try to touch the wicket line.They just seeing that what was happened in that moment.Is it not a Brain Fade?If not then what else?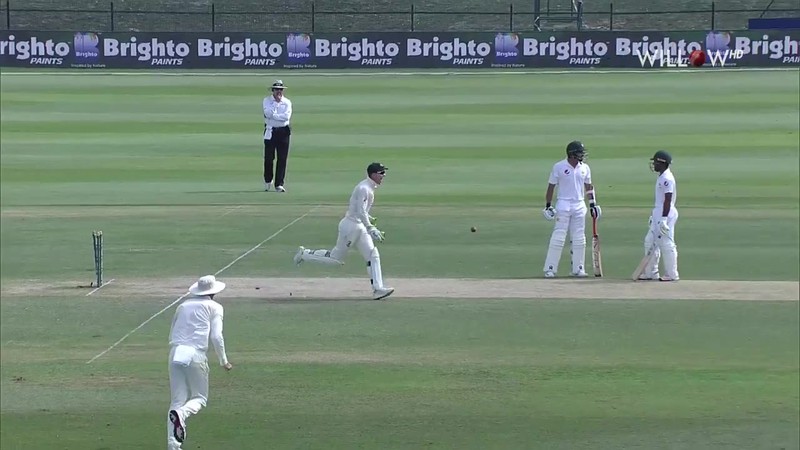 We know that in professional cricket there is a rule that "Never take any decision before confirmed".Then how can they start talking themselves when the ball is not touch the boundary lines.Now we can say that this is the most strange and ridiculous wicket in the cricket history.
Here is the video of the ridiculous moment》
Thanks For Your Valueable Time