Dubai wants to host India-Pakistan series
India and Pakistan are the two eternal rivals of world cricket. There is extra tension in the game of these two teams. But the bilateral series between the two countries' cricket teams has been closed for almost eight years due to political unrest. Which is not likely to happen suddenly.
However, discussions are often heard about whether the two teams can hold a bilateral series in a neutral venue instead of India or Pakistan. This time the chairman of Dubai Cricket Council Abdur Rahman Falaknaj gave air to the discussion.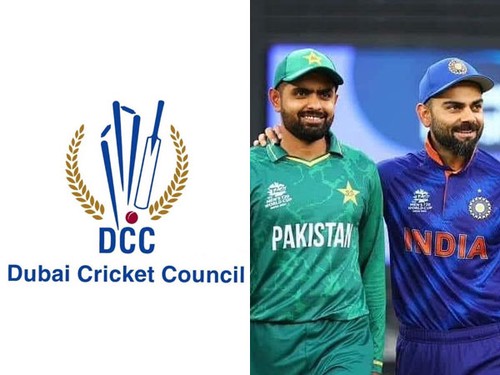 After successfully hosting the rest of the Indian Premier League and the entire T20 World Cup, Dubai Cricket Chairman Abdur Rahman wants to host the India-Pakistan bilateral series this time. Besides, he wants to organize more matches in IPL.
Abdur Rahman told local media in the UAE, "It would be great to have an India-Pakistan match here. Long ago when there was an India-Pakistan match in Sharjah, it seemed like a war was going on. But it's a good fight, sporting a fight. Which was awesome. '
He added, "I remember once Raj Kapoor (an Indian actor) came here with his family and said, 'What a great India-Pakistan match in Sharjah. Cricket brings people closer. Cricket has united us and let it be so. " So that's what we want to do. '
"We want to do the same," he said, referring to the India-Pakistan series at least once every two years. It would be great if we could persuade India to come here once or twice a year and play against Pakistan.
India and Pakistan last played a bilateral series in the 2012-13 season. Seba played three ODIs and a tournament on Indian soil. Since then, the two teams have met only at ICC events.
This time Bangladesh lost the toss and elected to bat
Bangladesh women's cricket team has made a good start in the World Cup qualifiers by defeating Pakistan. Today (Tuesday) in the second match, Bangladesh's opponent is the United States women's cricket team.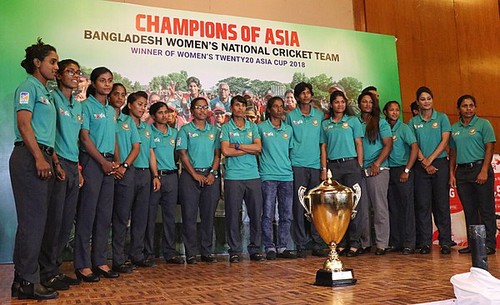 Bangladesh will bat first in the match which will start at 1.30 pm at Sunrise Sports Club ground in Harare. US captain Sindhu Sriharsha decided to field before winning the toss.
This is the first match of the United States in the World Cup qualifiers. On the other hand, Bangladesh lost to Pakistan by 3 wickets after a thrilling first match.
Bangladesh's next two matches in Group B will be on November 25 and 29. The first match will be against Thailand and the last match will be against the host Zimbabwe.
New players have stopped coming to Bangladesh: Inzamam
Despite being knocked out of the Twenty20 World Cup in the UAE, fans were optimistic that the series against Pakistan would be at home. Because Bangladesh also won the series against teams like New Zealand and Australia at home.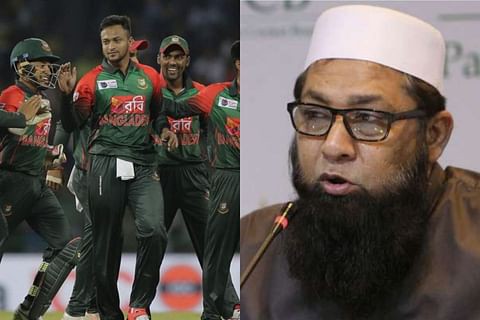 But the hosts could not win a single match in the series against Pakistan. Mahmudullah Riyadh's team lost by 5 wickets in the last match on Monday. Which has disappointed Bangladesh supporters as well as former Pakistan captain Inzamam-ul-Haq.
Inzamam hoped that Bangladesh would take a tougher test at home. But Pakistan won all three matches in the end. Bangladesh batsmen have failed in three consecutive matches. The former Pakistan captain spoke about the series on his YouTube channel.
"It seemed normal for Pakistan to win 3-0," he said. However, I hoped that Bangladesh would take a more difficult test at home. I thought they might have learned something from that World Cup performance, so the wickets would be better. But no such change was seen.
Inzamam said that the absence of Shakib Al Hasan and Mushfiqur Rahim has hurt the Bangladesh team. Because the other players could not match themselves. According to Inzamam, new players have stopped coming to Bangladesh.
He said, 'If I think from the side of Bangladesh, 2-3 of their old players did not play. However, they did not do well in their wickets, did not do well in the conditions, did not do well in the tournament. So I see that their new players have stopped coming. '
Inzamam added, "The players who came to the five or six years ago are the fast bowlers. The players of that time are doing well. There is no performer among the new players who can impress anyone. All previous players. I think Bangladesh needs to think about this. '
Salman Butt told Hardik Pandya to eat good food
The time is not going very well for India's star all-rounder Hardik Pandya. He is in a lot of trouble with various issues on the field performance or off the field. Added to this is the news of Pandya being called to the National Cricket Academy to regain his fitness and vigor.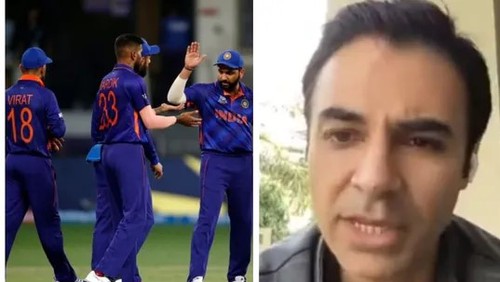 Reacting to the news, former Pakistan captain Salman Butt said that if Pandya was really called for fitness, it would be a good decision for him. According to Butt, now Pandya has to gain weight by eating good food.
"It's a good decision," said the former left-arm opener. Hardik Pandya must build some muscle. To play well in all three formats, he needs to train and eat well. Otherwise, it will be very challenging for him with such a dry body.
Pandya was not in rhythm in the last edition of the Indian Premier League. He later batted in three innings and scored only 69 runs in the T20 World Cup. He was wicketless with only 4 overs in hand. He was not part of the New Zealand series squad at home.
Babar wants to maintain the continuity of T20 in Tests as well
This is the first time Babar Azam has visited Bangladesh as a captain. And the first Bangladesh tour by whitewashing Bangladesh 3-0 in the T20 series is also memorable. The Pakistan captain wants to maintain this continuity in the Test series starting on November 26.
In a presentation after the third T20 match today, the Pakistan captain said, "The teammates have played very well in this series. Great fielding and middle-order batting won us over. I have tried not to repeat the mistake of one match in the next match. I want to keep the continuity of the T20 series in Tests too. '
In three matches in the T20 series, Babar's run is only 26 runs. None of the Pakistan captain's average, strike rate matches the T20. Babar praised the team's performance in winning the series for that, 'We played here as a team. Everyone on the team gave their best.
Babar Azam was the name of Pakistan Test team in Bangladesh tour in 2015. However, not a single match was played. After 6 years, Babur may want to fill that 'imperfection' as a captain this time. The first Test of the series will be played on November 28 in Sagarika, Chittagong and the second Test will be played on December 3 in Mirpur. The two Tests are part of the ICC Test Championship 2021-2023 cycle.
Pakistan defeated Bangladesh and left India behind
'Revenge' is revenge. In this case year, venue, version - nothing is considered. In Mirpur, where Mashrafe Mortuza Bangladesh 'washed' Pakistan in ODIs in 2015, Babar Ajmara reversed Pasha's donation in the same Mirpur after 6 years.
At the same time, Pakistan has set a record of whitewashing the opponents six times in a three-match or more T20 series. In this record, Pakistan has surpassed its arch-rival India.
The West Indies were the first victims of Pakistan's whitewashing. In 2016, Pakistan whitewashed the West Indies in the United Arab Emirates. The Pakistanis whitewashed their opponents three times in 2016. And last but not least, on 22nd November, Pakistan rose to the top of this record with the 'shame' of whitewashing Bangladesh in their own field.
On the other hand, India's opponents have been whitewashed seven times in a row for 6 consecutive years - from 2016 to 2021. Where India first whitewashed Australia in 2016. And last but not least, on 21st November, the Indians gave their (Australia) neighbor New Zealand the gift of whitewashing 'shame'. They also whitewashed the West Indies and New Zealand twice at most.
Let's take a look then Pakistan, India - Whitewash records against two teams
Pakistan:
* 3-0 against West Indies; 2018; Venue: United Arab Emirates
* 3-0 opponents Sri Lanka; 2018; Venue: United Arab Emirates and Pakistan
* 3-0 against West Indies; 2018; Venue: Pakistan
* 3-0 opponents Australia; 2018; Venue: United Arab Emirates
* 3-0 opponents New Zealand; 2018; Venue: United Arab Emirates
* 3-0 against Zimbabwe; 2020; Venue: Pakistan
* 3-0 opponent Bangladesh; 2021; Venue: Bangladesh
India:
* 3-0 opponents Australia; 2018; Venue: Australia
* 3-0 opponents Sri Lanka; 2018; Venue: India
* 3-0 against West Indies; 2018; Venue: India
* 3-0 against West Indies; 2019; Venue: West Indies
* 5-0 opponent New Zealand; 2020; Venue: New Zealand
* 3-0 opponents New Zealand; 2021; Venue: I