Bangladesh has a dream test match at Mount Manganui. The performance of the pace bowlers in particular was something to be proud of. Encouraged by the success of Mount Manganui, the pacers were hoping for something better on the green wicket of the Christchurch Test starting today.
After winning the toss, Bangladesh captain Mominul Haque decided to field. But on the first day in Christchurch, Taskin Ahmed, Ibadat Hossain, and Shariful Islam saw another side of the coin.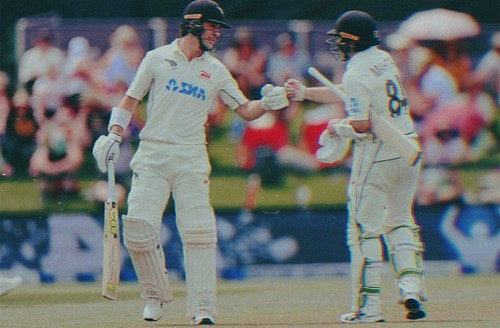 There is green grass on the pitch. Seeing this, the day before the start of the match, the Bangladesh team took over, here the ball will bounce, the ball will move a little. But Gibson said the pitch was "deceptive" and "the pitch was not what we expected it to be."
He also criticized the bowlers, saying, "It's just that we haven't been able to bowl as well as we were supposed to." Whenever we have bowled at full length, the ball has not moved back and forth. '
The New Zealand batsmen have been attacking the bowlers since the beginning of the innings in Christchurch. On the other hand, we did not play as well as we did last week. Latham batted brilliantly. He forced us to play the kind of ball they could play. Unfortunately, we did not bowl well enough to create pressure like last week. Conway also has an incredible rhythm. '
In a short span of time, therefore, the Bangladesh team has seen the difficult form of international cricket, Gibson said, "Today we have seen both the ups and downs of the international arena."
Explaining why this happened, Gibson added, "Last week we saw an upsurge. We probably didn't get over last week's mental and physical stress. New Zealand, on the other hand, suffered a setback last week. Today they have shown that they are the best team in the world. '
However, Gibson hopes that Ibadat-Taskin will bowl well tomorrow after learning from the mistakes of the first day.